World Cities Day
Valuing communities and involving citizens in urban planning and the implementation and monitoring of the cities of the future - these are the main stress points of the World Cities Day 2020. Global urbanization, addressing challenges, making settlements smarter, and contributing to the sustainable urban development around the world are on the agenda of the WSA Winners from China to Mexico and from Finland to Sri Lanka.

Check out these eight WSA Winners, who are reshaping how we live in cities across the globe!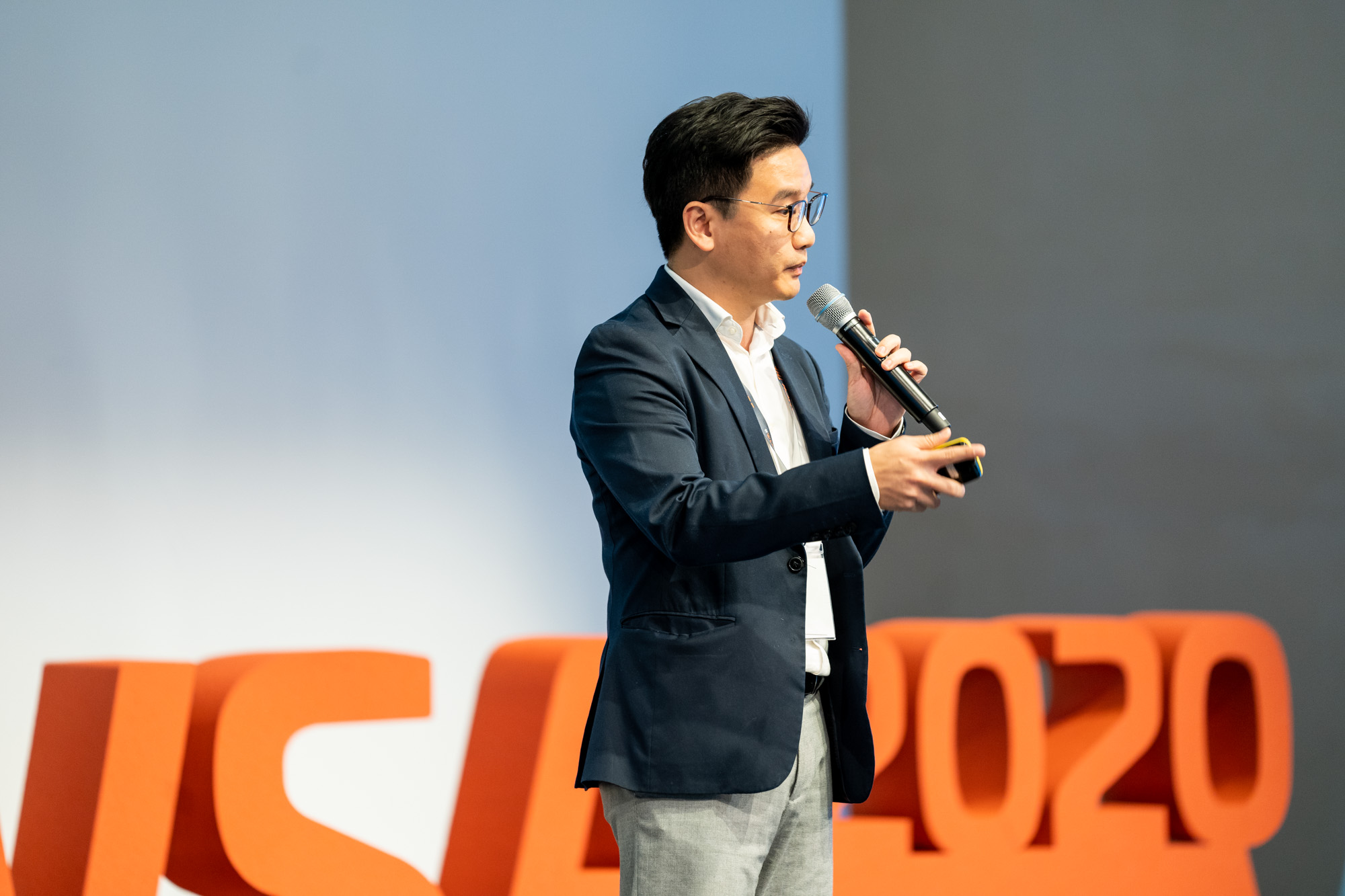 RaSpect is an AI-powered predictive inspection company for architecture. Through the use of satellite data, built-in IoT sensors, and automatic drone inspection, they can know the potential risk of architectures and calculate the degree of damage after comprehensive analysis of the above data.
This solution not only provides more accurate inspection and analysis than traditional practices, but also saves more than 50% of the time and cost, creating a safer and smarter society via state-of-the-art technology, including robotics, AI and IoT.
More about RaSpect: https://wsa-global.org/winner/raspect-intelligence-inspection/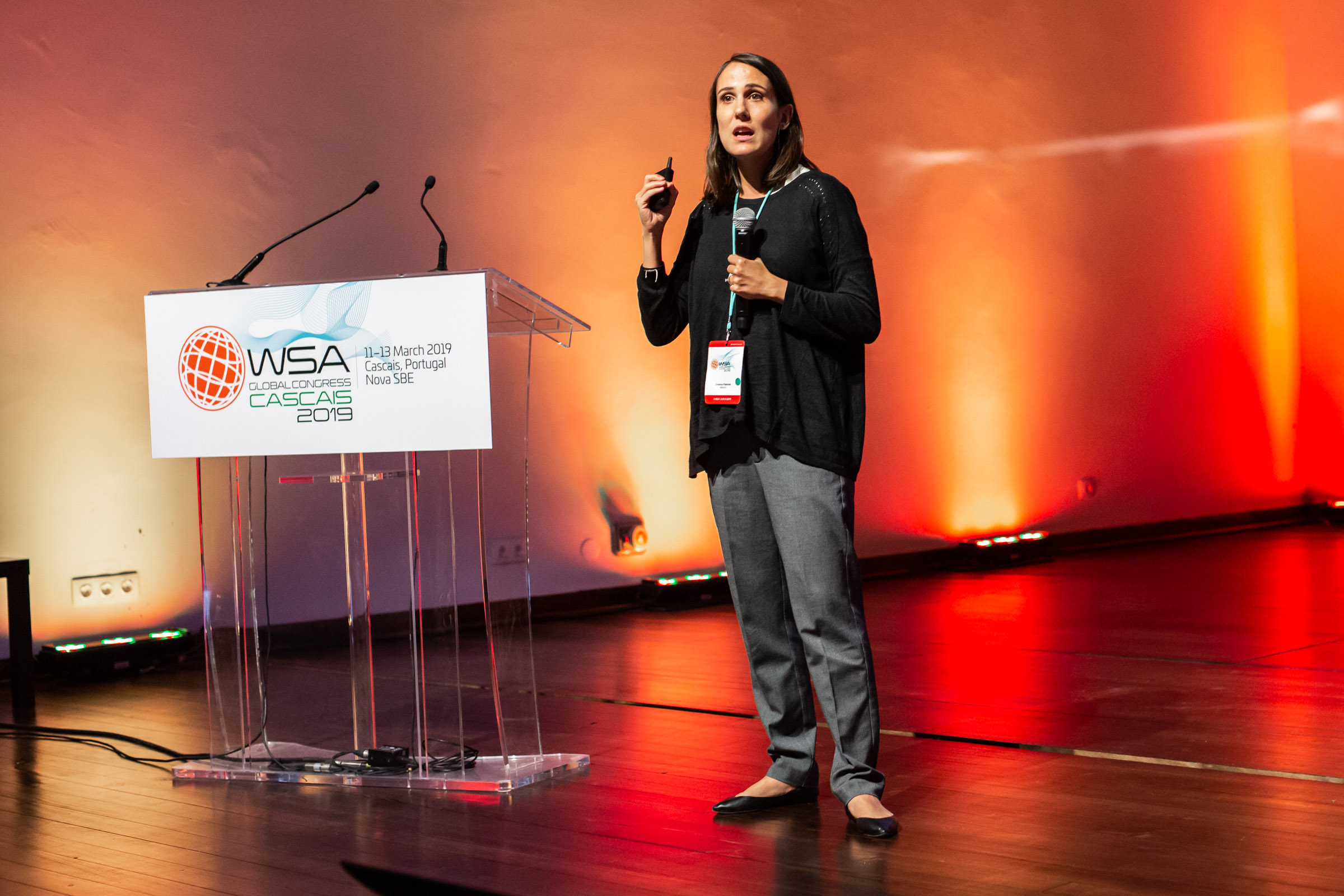 The 2017 Smart Cities Index ranked Mexico City 100th, making it one of the world's straggling cities with 45% of mobility in private vehicles. Jetty offers an app for a better public transportation system using technology to meet people's needs in developing countries. Providing an affordable, reliable and comfortable solution with well-crafted routes, commuting to work becomes more efficient. Using GPS and notifications, users can plan their trips and enjoy a pleasant ride that costs less than driving their own car.
More about Jetty: https://wsa-global.org/winner/jetty/

VIDEO about Jetty: https://www.youtube.com/watch?v=TWNcTcyAG2Y&feature=emb_title
WheeLog! is the only interactive real-time map for wheelchair users, making up about 5 to 15% of the total world population. By displaying the TrackLog data of actual wheelchair users on the map, this tool enables wheelchair users and their families to improve their mobility in cities. With the smart phone GPS function, wheelchair users can record places visited and trace the routes retrospectively on WheeLog!. The accumulated TrackLog data provides advance route recommendations with less barriers for wheelchair users.
More about WheeLog: https://wsa-global.org/winner/wheelog/

VIDEO about WheeLog: https://www.youtube.com/watch?v=T1EQpTKDPEc&feature=emb_title
The need for infrastructure resiliency is crucial in the Philippines due to its location on the Pacific Ring of Fire. USHER is a building structure health-monitoring system with an accelerograph sensor and a web portal system. The patent-pending technology can be installed in all types of buildings, allowing building managers to monitor a building's structural integrity and ensure economical, hassle-free compliance with government regulations. USHER has tailored the much cheaper system to the local market, while offering a complete solution.
More about (USHER) System: https://wsa-global.org/winner/universal-structural-health-evaluation-and-recording-usher-system/
Supercívicos is a citizen journalism video app crowdsourcing data about public infrastructure and services in Latin American cities. A massive database of urgent problems provides authorities with input to create better public policies. Users generate and classify geo-localized video reports. These can be up-voted via the Supercívicos FB page, enabling citizens to promote civil and human rights, while serving as a link to authorities. A resolved issue is highlighted both before and after, creating a virtuous cycle: citizens report and authorities act.
More about Supercívicos: https://wsa-global.org/winner/supercivics/

VIDEO about Supercívicos: https://www.youtube.com/watch?v=9d719sNi-gU&feature=emb_title
CHAOS LIVEABILITY AI Dashboard combines, refines and analyses big data on housing, sustainability and mobility with data on citizen engagement and demographics. The platform is a central data hub bringing together planners, managers, stakeholders and citizens to produce sustainable urban solutions. Engagement-driven applications and third-party APIs process business intelligence for better interactions and decision-making. Every user has access to the dashboard to freely interact with others. Decision-makers obtain valuable project insights and facts.
More about CHAOS LIVEABILITY AI: https://wsa-global.org/winner/chaos-ai/

VIDEO about CHAOS LIVEABILITY AI : https://www.youtube.com/watch?v=GiRCdx8Er38&feature=emb_title
Kappo Bike helps cities to increase the urban bicycle usage worldwide through gamification and safety navigation for citizens, wellness & CSR for companies and giving cyclists insight and predictive analytics for governments, enabling better planning and higher return on urban infrastructure investments. Every city has 3 main actors -Citizens, Government, and Institutions- Kappo has created tools for each one, which aligns and amplifies the efforts that they are already making to encourage the bicycle usage, ensuring that any city can transform itself into a bike-friendly city within 5 years. Kappo helps  to build the habit of using a bicycle more often as transportation, through a smartphone app, that combines the strategies of successful social games.
More about Kappo: https://wsa-global.org/winner/kappo/

VIDEO about Kappo: https://www.youtube.com/watch?v=TWNcTcyAG2Y&feature=emb_title
Sri Lanka's first smart Electric Vehicle (EV) charging solution, powered by IoT technology, fully automated, seamlessly networked operation. Level 2 to fast charging solutions, scalable load balancing mechanisms to facilitate green buildings, with smart access to data at all levels of the operation, across all users. chargeNET mobile app and cloud based web application, enables smart monitoring, payments and station management, with access to over 50 chargers island-wide. With over 2000 users, chargeNETs focus is to expand its services, offer futuristic regional and trans-border infrastructure that is safe, inclusive and accessible to the public for EV/ PHEV charging and green economy.
More about chargeNet: https://wsa-global.org/winner/chargenet/

VIDEO about chargeNET: https://drive.google.com/file/d/0B57Wk6L7-ge1cG96MTRoZFN2bWc/view