Shem J. Ochuodho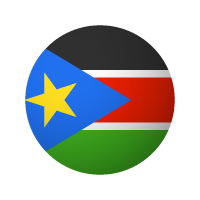 Organisation: Ministry of Telecom & Postal Services
Dr Ochuodho is Convenor, Kenya Diaspora Alliance (KDA), a Federation of over 30 major Diaspora organizations with a nominal combined membership of 250,000+ Kenyans globally, and Trustee, Diaspora Investment Club (DICL), KDA's business and investment start-up flagship, currently managing projects worth US$ 4 million.
Since 2008, he is Senior Advisor, Ministry of Telecommunications & Postal Services, Republic of South Sudan (RSS), offering advisory and consultancy services to the Hon Minister, Ministry, and Government by extension. In 2010, he received the African Internaut Award from the Commonwealth Telecommunications Organization(CTO/RSS). Previously, he was Executive Chairman of the African Regional Centre for Computing (ARCC) and Grand Jury Member of the World Summit Awards. He developed the 10-year (2007-2016) Broadband Telecommunications Masterplan for the East African Community (EAC) under the guidance of the International Telecommunication Union (ITU). He also served as one of the Leading Technical Advisors on the ITU/World Bank/ADB-led Connect Africa initiative that seeks to implement a Broadband Telecommunications MegaPlan for Africa. He was a Lead Consultant in a Consortium for a Joint ITU/UNECA/ILO Study on "The Impact of ICTs on Employment Creation and Poverty in Africa", with selected Country Case Studies for Egypt, Ethiopia, Kenya, Mozambique, Nigeria, Rwanda and Uganda.
He holds a Masters in Electrical Engineering (MSc-EE) from the University of Nairobi, a Doctorate of Philosophy (PhD) in Software Engineering from the University of York, UK, and a Honorary Doctor of Laws (LLD) from Marlboro College, Vermont, USA for "Entrepreneurship development, politics and innovation". He is a past recipient of Fellowships from the German Academic Exchange Programme (DAAD – for the MSc course), the Overseas Development Agency (now UKAid – for the PhD course), the American Maths Society (AMS – for a 3-month Post-doctoral program at the University of California, Berkeley, USA), and the US National Science Foundation (NSF) for introducing and stimulating Internet in East Africa.