Nibal Idlebi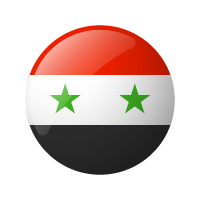 Position: Chief of Innovation Section
Country: Syrian Arab Republic
Dr. Nibal Idlebi is the chief of Innovation Section at the United Nation-Economic Social Commission for Western Asia (UN-ESCWA) and a senior expert in Knowledge Society and ICT for Development. She has extensive knowledge in ICT policies and strategies, building Information Society and Knowledge Based-Economy. Ms. Idlebi leads regional initiatives for promoting Innovation and Technology in sustainable social and economic development for the achievement of the 2030 Development Agenda. She also manages and supervises research and development activities at UN-ESCWA, and she leads the preparation of reports and publications, organization of regional conferences, meetings and workshops on the development of Knowledge Society and on Innovation and Technology policies and strategies for inclusive sustainable development. Dr. Idlebi has extensive experience in the area of e-services, especially e-government, e-commerce and Digital Arabic Content. She is currently leading the ESCWA's activities on Innovation policy for inclusive sustainable development, and she directs a project on Open Government in the Arab region.
Dr. Idlebi led a number of regional initiatives for developing knowledge society in the Arab region such as "Harmonization of Cyber Legislation for building Knowledge Society in the Arab region", "Promoting Digital Arabic content through Incubation" and "National and Regional Profiles of Information Society". Ms. Idlebi was active member in a number of Arab working groups on ICT policy and strategy and information society. She was also a member of United Nation Working groups for the development of Information Society, cyber safety and Women and ICT. She was also a jury member in regional and national awards on e-government in the Gulf countries, and she was also a jury member of entrepreneurship and Digital Arabic Content awards.
Before joining ESCWA, Dr. Idlebi was the Deputy Minister at the Ministry of Communications and Technology (MCT) in Syria. During that period she supervised Information and Communication Technology and International Cooperation activities and was the national focal point for WSIS. She also participated in the formulation of the National ICT Strategy for Social and Economic Development and coordinated the activities of the Strategic ICT Programme for Social and Economic Development implemented in cooperation between UNDP and the Ministry.
Dr. Idlebi worked at the Higher Institute of Applied Science & Technology (HIAST) in Damascus for more than 8 years as a lecturer in computer architecture and parallel processing. During her academic years, she was the coordinator of cooperative projects between the European Union and HIAST. Moreover, she was a Board Member of the Syrian Computer Society (SCS) from 1997 to 2002 and she led the professional training programmes at SCS.
Ms. Nibal Idlebi has an engineering degree from "Ecole Supérieure d'Electricité (Supelec)" in France, a "Diplome d'Etudes Approfondies (DEA)" with specialization in operating systems and software engineering from "Ecole Nationale Superieure d'Informatique et de Mathematique Appliquee de Grenoble (ENSIMAG)" in France,  and a Ph.D in computer science from Nancy 1 University in France with a specialization in Parallel Processing.