Arafatul Islam Akib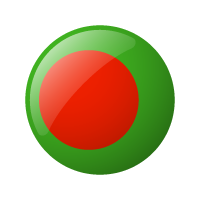 Organisation: Startup Chattogram
Arafatul is the Founder and CEO of the Startup Chattogram which creates a deep impact to entrepreneur for thinking newly and take some innovative initiatives. Chattogram is a platform to work for new entrepreneurs, startups and also for young people who are very passionate about business and entrepreneurship, leadership skills development.
Entrepreneurship is not easy and the road to success has a lot of ups and downs. However, looking into the background of renowned and successful entrepreneurs you will realize how their will and determination and their 'never give up on trying' attitude has helped them to get to the position we see them in now. Arafatul Islam Akib is one of those persons.
Moreover, Arafatul has received a Joy Bangla Youth Award (JBYA) in 2020, recognizing his youth-led exemplary work in social transformation and community development, across Bangladesh.