Ieva Žilionienė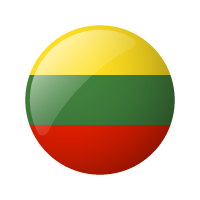 Position: Director of Strategy
Organisation: Communications Regulatory Authority of the Republic of Lithuania
During her studies at Vilnius University, Ieva concentrated on newly emerging issues of the global information society and got her Master degree in Sociology for thesis on virtual interpersonal communication.
After university, she worked for the Lithuanian Government at the Information Society Development Committee, being responsible for development and coordination of Lithuania's information society strategies, programs and EU structural funds investments, and was the Deputy Director of the Information Society Development Committee under the Ministry of Transport and Communications.
Currently, she's the Director of Strategy Department at the Communications Regulation Authority of the Republic of Lithuania, responsible for strategic development coordination, economic analysis of the e-communications markets, international cooperation and public relations.
In past, Ieva was a member of the Group of specialists on online services and democracy (MM-S-OD) that prepared draft legislation for the Council of Europe, a scientific editor of translations of works of Manuel Castells and Cass Sunstein into Lithuanian, as well a Member of the Board of the Communications Regulatory Authority of the Republic of Lithuania.
Ieva gained lecturer's experience by presenting courses on information society issues for students of Mykolas Romeris University and Kazimieras Simonavicius University, and by giving lectures for public servants in areas of EU structural funds and information society management.
Currently, Ieva is a national Lithuania's expert for the World Summit Awards (WSA), responsible for organizing national contest "Naujasis knygnesys" ("New Enlightner"), and is part of global World Summit Award Jury.