Ieva Žilionienė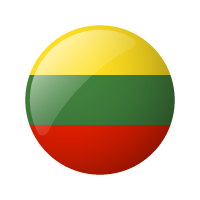 Position: Consulting Lead
Organisation: NRD Companies
Ieva Žilionienė is an experienced digitalization policy and strategy expert, with broad experience in national and global ICT trends, initiatives and use cases.
She has been working for the Lithuanian Government at the Information Society Development Committee, from the very start of this institution responsible for State's digitalization, overseeing the development and implementation of Lithuania's information society and electronic governance strategies and programs, and developing and implementing the framework for the use of EU structural funds dedicated to Lithuania's public ICT sector. As the Director of the Strategy and later - the Deputy Director General at the Communications Regulation Authority of the Republic of Lithuania, she was responsible for coordination of economic and technical regulation of electronic communications, postal services, and rail transport sectors, and supervision of digital trust services, such as e-signature. And now she's putting her experience and knowledge into leading the consulting business branch of NRD Companies.
Ieva has an extensive experience working in various multi-stakeholder, nation-broad and international groups and committees, she has experience in developing and handling teaching and training programs, in both academic and organizational training, as well, she's an author of various publications on State's digitalization and electronic governance.
From 2012, Ieva is Lithuania's WSA national expert, responsible for organizing Lithuania's national contest of digital innovations "Naujasis knygnesys" ("New Enlightner"), and is part of global World Summit Award Jury.