Lan Anh Vu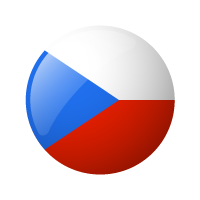 Lan Anh Vu is founder of Vunela  (www.vunela.com), a multimedia platform that reaches millions of people across 180 countries. Previously, she was a business reporter for Vietnam Television. She started her career as an auditor and risk management consultant at EY, one of the world's largest accounting firms.
Lan Anh has represented the Czech Republic to participate in the Ideas Powered - European Union Intellectual Property Office to raise awareness of Intellectual Property for entrepreneurs. She's an Ambassador for Global Startup Awards.
Lan Anh has been honored as a Future European Leader by the Prague European Summit. She is a Fellow at The Royal Society for Arts, Manufactures and Commerce (RSA) in London. She has also been selected as one of the Aspen Institute Young Leader Central Europe.
Lan Anh is the host of the popular podcast "Luminate with Lan Anh Vu", where she interviews world-class experts, from political leaders, CEOs, to Nobel laureates. She's also a columnist for the Huffington Post US.