Nathan Masyuko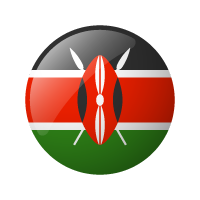 Position: Head of Games and Co-founder
Organisation: LudiqueWorks
Nathan is the Head of Games and a co-founder of LudiqueWorks. Nathan is an award winning mobile game. Producer who has co-founded two companies' in software & game development in Kenya. Nathan's company NexGen Ltd was the pioneer in international e-sports in Kenya.

Nathan has over a decade of experience in the gaming and tech space. He consults widely with various corporate & small businesses on technology, gaming & events, both within the region & internationally.

He uses his extensive experience to mentor young entrepreneurs and is also a National Expert and Jury Member for the World Summit Awards (WSA).

Nathan's profound passion & work has taken him across the globe as an evangelist for gaming in Africa. He is most passionate about supporting young people in business as well as growing the gaming and technology ecosystem in Africa.