Thanongsak Souksavath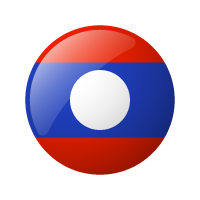 Position: Chief Business Officer, Co-founder, former CEO
Organisation: Lao IT Development Co.
Country: Lao People`s Democratic Republic
Mr. Thanongsak Souksavath is the chief business officer and co-founder also former CEO of Lao IT Development Co., Ltd., a leading and innovative software development company in Laos. He has over 12 years of experience in the IT industry and has led the company to achieve several global awards, such as the ASEAN ICT Award 2012, the UN SDG - World Summit Award SEA 2016 as Regional Best Practice, and the ASEAN Business Award 2016.
He is passionate about social enterprise and technology, and he volunteers to local activities in Laos such as start-up events as a mentor, coach, and judge. He is also a speaker at multiple public events, sharing his insights and expertise on business analysis and strategy, analytic skills, and critical thinking.
His goal is to lead the company to develop platforms that focus on SDG goals on local area and localize best practices platform to improve local communities.