WSA 2021 NOMINEES OF ENVIRONMENT AND GREEN ENERGY
ACTION TO TACKLE CLIMATE CHANGE
WSA focuses on selecting and promoting digital innovation and quality content from local communities from over 180 UN-Member States. Every year WSA National Experts nominate up to 8 best digital impact practices, which are classified in 8 WSA Categories. WSA encourages knowledge sharing within the WSA Network and beyond to reach the UN SDGs.
Climate change demands immediate action and must be solution-oriented. The WSA nominees in the category Environment & Green Energy offer examples of how the best environment targeted solutions in cooperation with digital technologies have tackled climate change worldwide.
In 2021, WSA received 27 nominations in the category of Environment & Green Energy, with a predominant focus on the following topics: enhance the access to clean energy research and technology, renewable energy, advanced, cleaner fossil-fuel technology and energy efficiency. Key proposed actions were:
Prepare to adapt to climate change, extreme weather, drought, flooding, and other natural disasters.
Support participation in water processing and sanitation, including water efficiency, recycling, and water harvesting.
Enhance agricultural productivity, as well as support small-scale food producers.
Support maintaining ecosystems, sustainable food production systems & resilient agricultural practices that increase productivity and production.
Trend 1: Clean Energy
The focus lies on the production of clean energy through sharing and grid production.
Okra Solar, from Cambodia, focuses on bringing solar energy to isolated or remote rural communities. June Energy from Belgium presents an affordable and sustainable energy platform,  using cloud-based data to match consumers and businesses to "accelerate the transition to clean and decentralized energy" and tackle the current rigid energy system that is often fragmented and non-transparent.
Peer to Peer Solar Trading on Blockchain in Uttar Pradesh, from Australia, employs blockchain to enable the exchange of energy and allows users to buy and sell encrypted renewable energy certificates. Sunmetric, from Poland, focuses on accelerating the energy transformation. To do so, it provides data about the parameters of the plot on which the construction of a solar farm is being built. It analyses the dimensions, as well as the insolation and shading of individual roof slopes.
Trend 2: Recycling and smart water consumption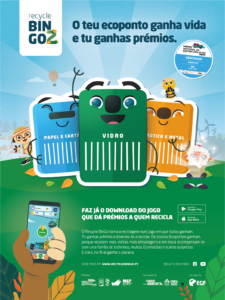 The focal point of this trend is set on cultivating recycling habits, as well as raising awareness among the population about water consumption and climate change. Recycle Bingo, from Portugal, turns recycling into a game, showing the nearest recycling containers to drop-off waste and rewarding participants with eco gifts, that can be exchanged for real prizes.
InfoWaste, from Romania, can be described as a recycling assistant, an app for citizens to become Homo Ecological. Its main goal is to promote separate waste collection, to achieve a circular economy. It provides necessary information about separating waste, basic preparation, collection programs, as well as collection points with map and navigation, eco-tips, and useful information about recycling.
5G Smart Reverse Vending Machine, from China, provides a solution to promote recycling while developing the 5G network and working to transform urban settlements into green and smart cities.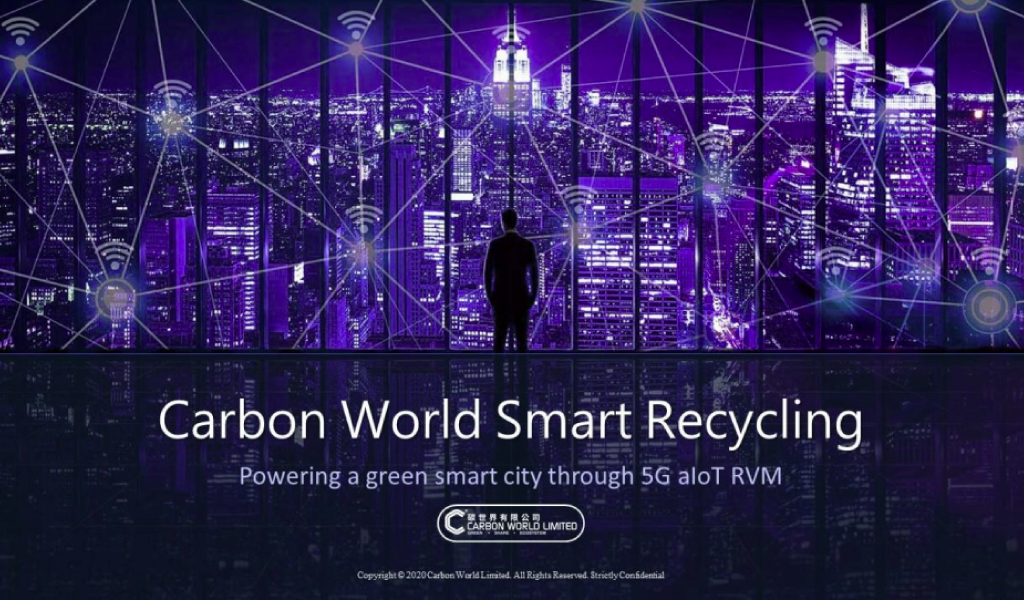 In Tunisia and Algeria, 40% of water is lost in the pipping system, therefore Kumulus offers a sustainable alternative. Kumulus from Tunisia targets access to safe drinking water by producing water using solar panels and humidity.
Trend 3: Investment in trees and ecosphere
This trend is set on raising awareness on the high value of the ecosphere, underlining its importance as well as the necessary action that needs to be taken to combat climate change.
Foros, from Lithuania, places the focus on creating a green investment platform for laypeople along with enterprises. The platform provides the option to invest in forests, in addition to receiving advice on forest investment principles and real-time metrics on the status of their investment.
Treeconomy, from Canada, employs drone and satellite remote sensing to accurately quantify the carbon dioxide captured and stored as biomass by trees and forests. Lemu, from Chile, supports conservation efforts by giving them visibility and funding. It does so through an algorithm that allows the collection of hundred mixed data sources, in order to measure the value of ecosystems. By bringing the natural world online, they aim to tackle the environmental crisis.
Waves, from Luxembourg, offers the transport and logistics industry an overview of their carbon footprint with a high level of transparency along the whole supply chain.

EccoFreight Environmental Logistics, from Spain, has the goal to incorporate sustainability into international freights, along with creating environmental awareness on companies, and at the same time enabling them to measure and reduce their carbon footprint.
Ecording, from Turkey, has made afforestation simple. They have designed a green business distributing tree germinating seed balls with ecoDrones for services and products sold.
Trend 4: Agricultural rich data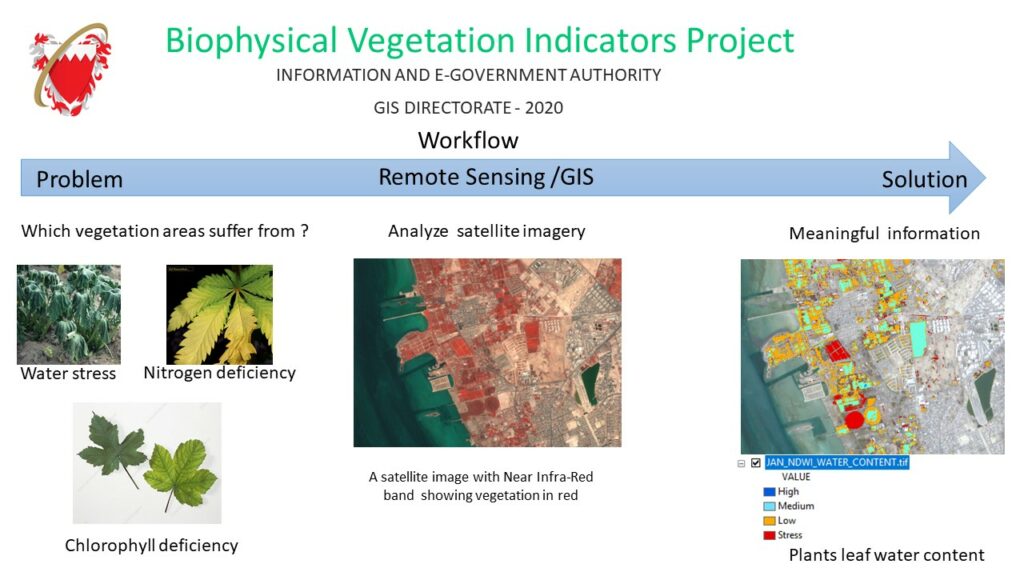 Biophysical Vegetation indicator, from Bahrain, tackles the issue of insufficient and imprecise agricultural data. Obtained by using remote sensing and GIS technologies, they analyze multi-spectral satellite images and develop remote/GIS models to calculate vegetation properties, such as nitrogen concentration. The focus is on having up-to-date information on the general health properties of plants, thus rich-agricultural data.
CocoRemedy, from Sri Lanka, is a mobile-web-based software solution designed to help coconut growers to detect Weligama Coconut Leaf Wilt Disease (WCLWD) and Coconut Caterpillar Infestation (CCI). CocoRemedy offers visualizations of infected areas or future danger areas using deep learning, image processing, and crowdsourcing.
Agriculture Guidance Application, from Saudi Arabia, contributes to facilitating the tasks of farmers across the country in matters of regarding diseases and offer guidance for the best practices taking care of the plants. For instance, the intelligent identification of coffee tree disease and agricultural analysis service also provides a smart guide service. The questions can be answered through SMS or direct visual contact with specialists.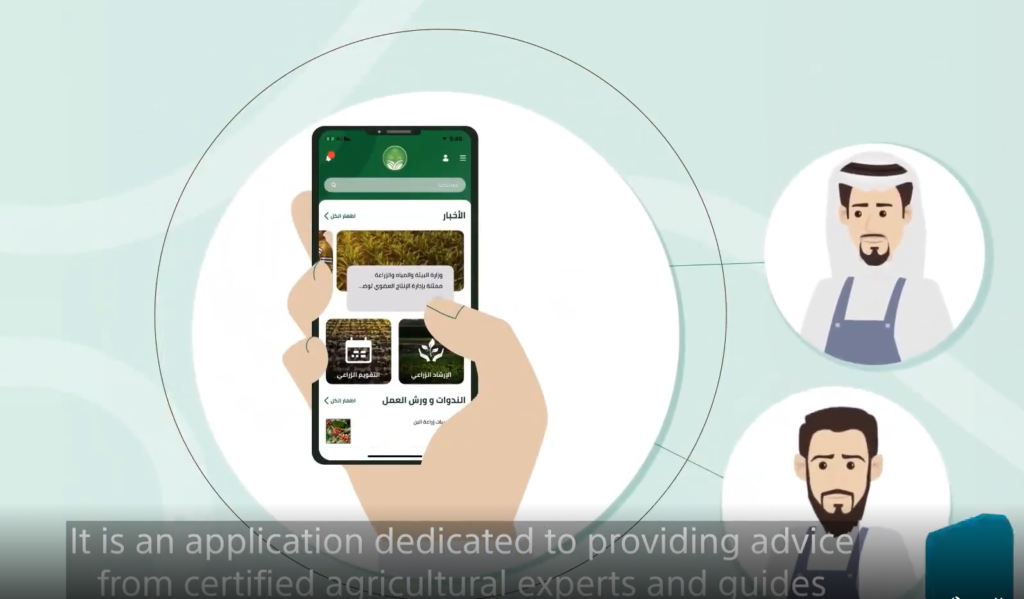 The WSA 2021 nominees in the category of Environment & Green Energy have proven the importance and relevance of combining digital technologies with SDGs 13 - Climate Action - to tackle the climate crisis. The nominees from this year vary from the production of clean energy to the improvement of recycling habits, smart water consumption, as well as the reduction of the carbon footprint while investing in the ecosphere.
Do you want to find out more about the complete list of nominees? Find below the full list!