WSA 2021 NOMINEES OF HEALTH AND WELL BEING
COVID-19, a forced new perspective on Health Care
WSA focuses on selecting and promoting digital innovation and quality content from local communities from over 180 UN-Member States. Every year WSA National Experts nominate up to 8 best digital impact practices, which are classified in 8 WSA Categories. WSA encourages knowledge sharing within the WSA Network and beyond in order to reach the UN SDGs.
Covid-19 has set a pandemic on a global scale and has emphasized the importance of the health care system, but at the same time has precipitated a global response from the international community. Moreover, one of the targets of the SDGs adopted in 2015, is SDG 3.8. clearly states: "Achieve universal health coverage, including financial risk protection, access to quality essential health-care services and access to safe, effective, quality and affordable essential medicines and vaccines for all[1]".
Among the focus points of the 39 WSA 2021 Health and Well Being Nominees' are to provide equitable access to healthcare services, tools to manage communicable diseases (infectious diseases, that are transmissible by contact with an infected host, or bodily discharges or fluids: malaria, tuberculosis, HIV, hepatitis B and C)[2], [2.2], as well as mental health care. The key aspects of the category are:
Meeting the healthcare needs of citizens and patients with innovative content applications
Supporting healthcare professionals, and healthcare providers with easy data access and communication tools
Supporting research and development of vaccines and medicines
Enable information on healthcare, nutrition, medication, disease & well-being through smart solutions
Solutions to improve health & well-being by enhancing healthy behaviour, nutrition, hygiene, sports
Trend 1: Corona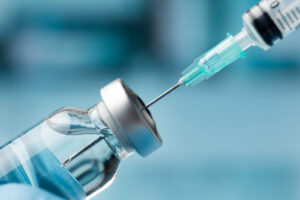 The projects have one common goal: to help tackle the Covid-19 pandemic by providing rapid testing and information about the vaccination process. Globally, on March 25th of 2022, there were 476.374.234 confirmed cases of Covid, with 6.108.976 deaths [3]. In the race to achieve mass-vaccination against Covid-19, William Jones evinces in a UNICEF article the need to step up the game and improve the health care systems in low- and middle-income countries. Moreover, the author shifts the attention from the distribution of vaccines themselves to the relevance of having a health care system that can support the vaccination process. Therefore, as the author points out: "the actual vaccines are just one part of this challenge"[4]
GenoSur, from Chile, has developed SafeSample, allowing PCR testing in less than four hours. SafeSample is a sample collection and transport kit, that allows the shipping of biological specimens without cold-chain logistics. With over 2 million SafeSample kits sold to the Chilean government before the pandemic, and with over 200.000 tested patients, their goal is to democratize access to molecular diagnostics, to track the pandemic more efficiently.
Home-Based Care Solutions (HBCS), from Sri Lanka, has concentrated on providing a digital system of health care assistance to Covid-19 patients.  Its focal point is to efficiently manage the limited healthcare resources, by monitoring and giving healthcare assistance to those with mild symptoms from home and a call center. Lao-CoVaF, from the Lao Peoples Democratic Republic's Government, provides a platform, that allows the general public access to information regarding the covid-19 vaccines, as well as monitor and assist with possible side effects. Its main goal is to combat misinformation to encourage immunization among the population.
Covid Warriors, a group of citizens from Spain, has developed state-of-the-art automated robots, based on open hardware and software, to carry out massive PCRs tests. They have implemented 194 PCR Robots in more than 18 reference hospitals, providing a capacity of 1M PCR/ months.
Trend 2: Medical Health Care platforms
This trend focuses on democratizing health care access to all. Dr. Cloud from Nigeria has built a telemedicine app, to connect patients with medical specialists, offer proper health management, and at the same time sensitization about Non-Communicable Diseases, with an emphasis on risk factors, prevention, and approach to care, as well as  offering support to communities.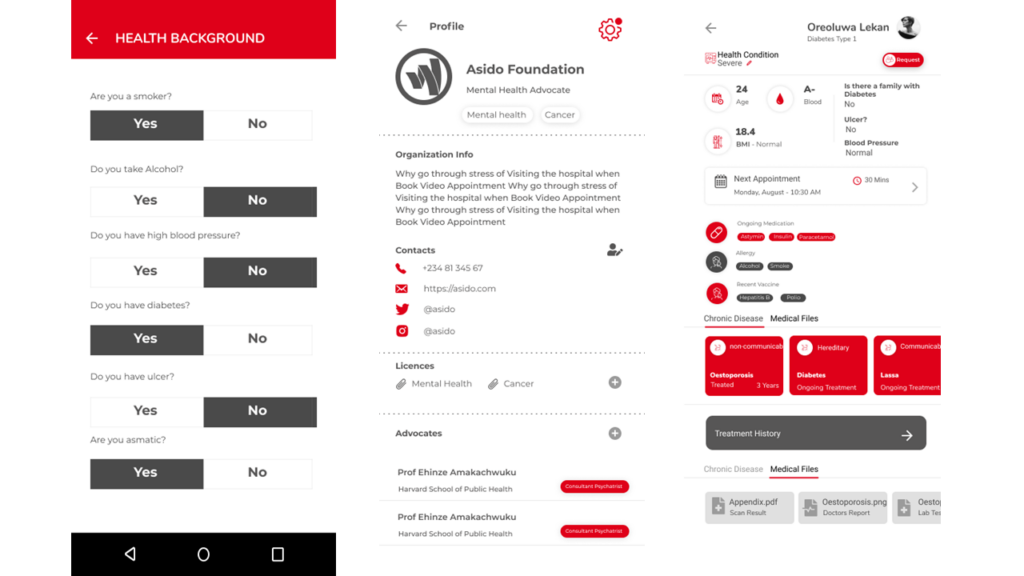 Seha, from Morocco, is a platform that manages patient medical records. Their goal is to provide patients with high-quality health treatment and services while avoiding the loss of patient documents. It is a digital medical record, with a teleconsultation service, that uses blockchain to secure its database and create a secure ecosystem.
Taking Healthcare Home, from Grenada, focuses on providing health care through their virtual platform, to direct urgent patient care. The target is placed on patients with chronic medical conditions. Their solution is centered on a Home Medical Devices kit to check vital signs, such as blood sugar, oxygen, and blood pressure. With this Home Medical Devices Kit, doctors can monitor their patients through their Doctors Portal. The Virtual platform allows maintaining personal health records, as well as access to medical health care 24/7.
MediHeroes, from the Republic of South Korea, empowers medical device professionals, to verify companies to prove the authenticity of the document uploaded by sellers upon request. On their platform, they offer Check Seller, regarding certificates, and business licenses and find the relevant information about the product On-site. Moreover, they can talk with their partners using the MediHeroes chat function.
From a different perspective, Hello Baby, from Mongolia, revolves around democratizing and providing health and well-being advice through tools to track the healthcare of mothers, and their babies. Furthermore, it aims at giving adequate support in times of the Covid pandemic. They have reached 85.000 pregnant women, addressing the issues of maternal mortality and infant mortality.
Trend 3: Projects promoting a healthy lifestyle (physically and mentally)
The projects on this trend have placed the central point on providing key tools, to maintain a healthy lifestyle, clustered on the physical health as well as the mental health aspects. Hanoot, from Iraq, focuses on kids who struggle with eating, due to food allergies or intolerances. To aid parents to understand their kid's behavior regarding food, while they are at school. The bracelets and the mobile app function as an e-wallet, which is used to complete the transfer.
The Live Green Co, from Chile, presents Chakra, a technological algorithm, that employs the knowledge of nature, to create formulas that allow producing foods that are healthier and more sustainable. It uses AI and Machine Learning to recommend plant alternatives to the animal, synthetic, and highly processed ingredients. The main goal? To achieve UN SDGs 2nd and 3rd.
Challenger.mk, from North Macedonia, is a mobile application that acts as a motivation coach, and that rewards people when they make a sustainable choice in their life, by using the bike as a means of transport. The rewards are then transformed into free goods or discounts codes on the local business.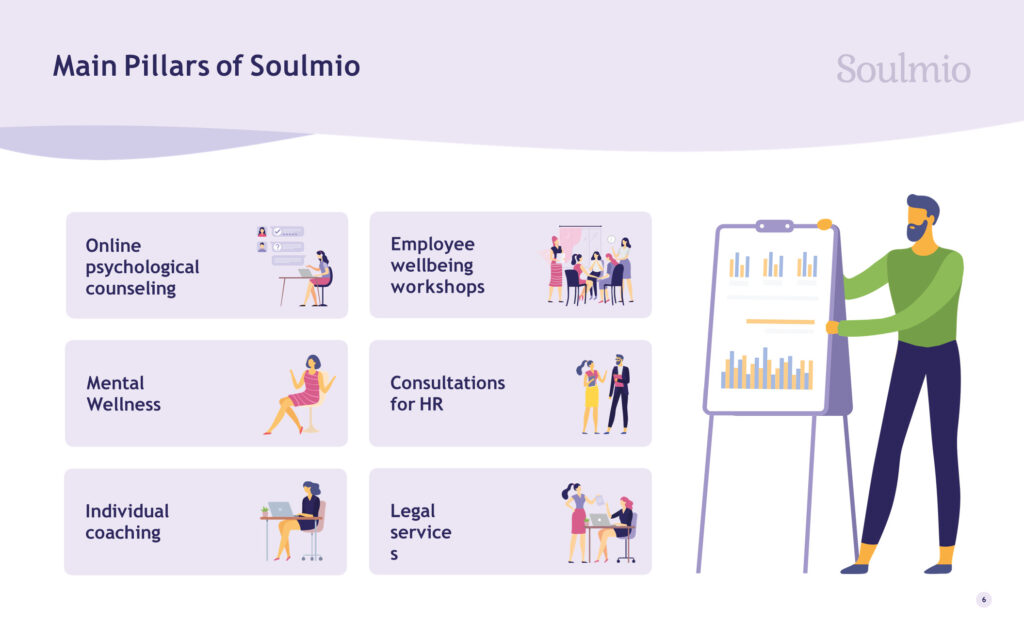 The research so far, confirms a "widespread psychological distress in COVID-19 affected populations" [5]. Soulmio, mental health prevention for employees, from the Czech Republic, offers a comprehensive online program, that focuses on employees' mental health. It provides online counseling with psychotherapists, and psychologists, in addition to prevention programs. Some of the key topics addressed by this platform are work overload, burnout syndrome, depression, mental resilience, and mental hygiene.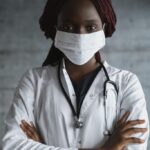 As "vulnerable and disadvantaged groups will be impacted more severely"[6], the covid-19 pandemic has proven now more than ever, the importance of providing equal access to health care services, which the nominees of the Health and Well Being Category from all over the world have focused on tackling, targeting aspects such as rapid testing, health care platforms or mental health care.
[1] https://sdgs.un.org/2030agenda
[2] https://www.merriam-webster.com/dictionary/communicable%20disease
[2.2] https://www.who.int/docs/default-source/globalreportspdffiles/who-results-report-1819-clean.pdf 
[4]https://www.unicef.org/coronavirus/how-the-covid-19-pandemic-is-proving-its-crucial-to-improve-health-systems
[5] https://www.un.org/sites/un2.un.org/files/un_policy_brief-covid_and_mental_health_final.pdf
[6] https://www.oecd.org/coronavirus/policy-responses/covid-19-protecting-people-and-societies-e5c9de1a/