WSA NOMINEES OF GOVERNMENT AND CITIZEN ENGAGEMENT 2021
ENGAGED CITIZENS AT THE CORE OF GOVERNMENT
WSA focuses on selecting and promoting digital innovation and quality content from local communities from over 180 UN-Member States. Every year, the WSA National Experts nominate up to 8 best digital impact practices classified into 8 WSA Categories. WSA encourages knowledge sharing within the WSA Network and beyond to reach the UN SDGs.
Citizen engagement is key to "make public institutions more transparent, accountable and effective"[1]. It allows people to express their opinions about issues that interfere with and affect their daily lives[2]. Public Sector Governance is focusing on ameliorating the core state functions, and making sure women, children, and marginalized groups of society, can use their civil, social, and human rights[3]. Therefore, it is important to create inclusive processes, that focus not only on decision-making itself, but also on how, why, and who is supposed to benefit from it[4]. Moreover, public awareness about the SDGs can encourage citizens to hold their governments accountable. The SDGs are not only focused on specific topics, such as poverty, but at the same time are set to tackle marginalization, and thus work for more inclusive and representative institutions.
During the Covid-19 pandemic, citizen engagement has been placed at the forefront to coordinate effective responses, as well as providing feedback on how it is affecting communities. Citizen engagement comprises many dimensions, from policy dialogue programs to projects and advisory services. In this process, access to information is key to enable citizens making informed decisions and create change. Human Rights Watch points out that freedom of speech refers to how any society manages or tolerates the minorities and disfavoured groups[6]. Thus, freedom of expression and access to information is key to becoming engaged citizens and making informed decisions. The 35 WSA Nominees 2021 in the Category Government and Citizen Engagement showcase the key areas of impact:
Citizen engagement and integration in public administration
Enabling access to information, data, and procedures, and making public services accessible to all
Significantly improving and enhancing service depth and quality & democratic processes
Increasing transparency in governmental processes & facilitating the participation of citizens and public services clients.
Simplifying administrations & foster efficiency of information exchange
Trend 1: Digitalization of the public sector
This trend targets the digital transformation of the public sector and supports the development of e-government services. It can also be referred to as e-government, to online government services. ICT is employed to deliver more effective and efficient government services to citizens and businesses. It is supported by an e-government institutional framework, that at the same time reduces financial and transaction costs and better integrates workflows and processes[7].
Etimad Platform, from Saudi Arabia, is an e-platform of the financial services, by the Ministry of Finance, to enable their digital transformation, as well as their transparency, and efficiency. Etimad Platform provides a unified digital platform, with the goal of speeding up business performance, data accuracy, as well as ease of procedures, as well as supporting the local, small, and medium enterprises, and ameliorating the regularity of payments and collections. Coherence Business Licensing, from Singapore, employs AI to assist businesses and governments to manage their licenses easily and effectively. On the other side, government agencies can effectively manage their licensing cycle.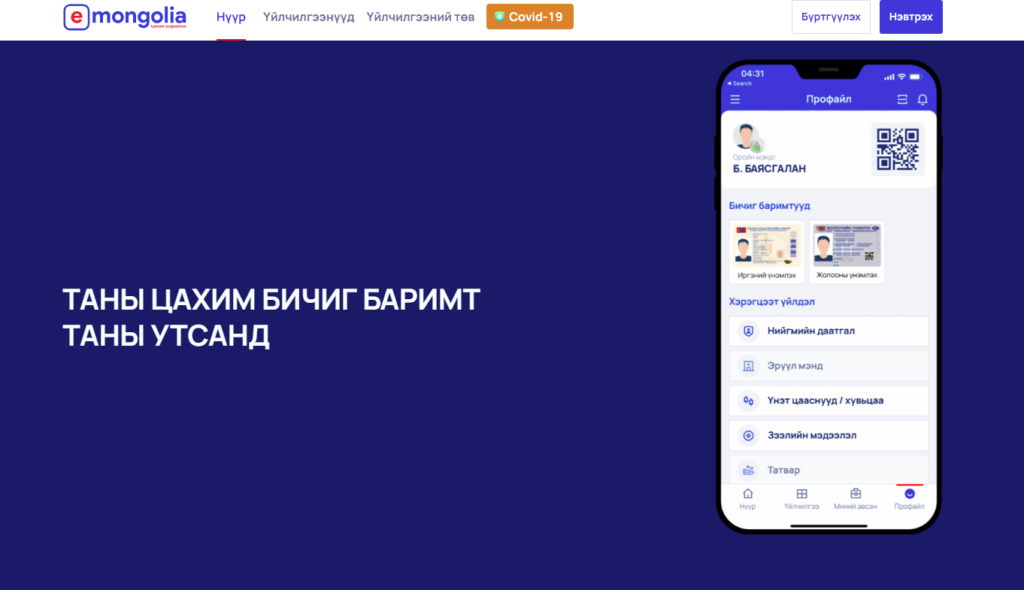 e-Mongolia, from Mongolia, focuses on digitalizing the services of business reengineering, thus simplifying, and digitalizing it. Nowadays, they offer 181 services, of 23 government agencies for all Mongolian citizens. The main aim is to bring the public sector closer to the citizens and businesses to make the democratic process accessible, fast, time-saving, and transparent.
Trend 2: Parliament and Citizen Engagement
This trend seeks to explore how to introduce digital technologies to facilitate the contact between citizens and elected officials. Moreover, it also addresses the issue of providing a reliable source of information for citizens about their political system and deputies, to enable them to make informed decisions when selecting their representatives. Furthermore, it focuses on the topic of accountability, as it helps to keep track of the work, interventions, and decisions of the elected representatives.
Buro Parlamentario, from Mexico, is a citizen engagement platform that addresses the issues of improving democratic deliberation and enhancing accountability. It works during the election period and government mandates. The user can choose to receive information, videos, and messages, from their selected candidates and representatives. Moreover, users can select which politicians they choose to follow, send messages and watch their representative's live broadcast interventions. Sustainable Use of Technology for Public Sector Accountability in Nepal (SUSASAN), Nepal, tackles the issue of political participation and decision-making. It focuses on empowering the groups, such as women or marginalized groups, for instance, the rural population, to give them the tools to participate in their political environment and thus, be involved in local decision-making processes. So far, the process has engaged 12 local governments. Moreover, it seeks to make the infrastructure system transparent, and thus, give the chance to citizens to monitor, give feedback, and exchange their opinions about the quality of work. Change Maker, from Sri Lanka, is an interactive platform that focuses on addressing the challenges of citizens to access information, as well as getting a reply from the Government Ministries and Institutions. They act as an active agent that promotes "The Right to Information Act" (RTI), in Sri Lanka. Members can on this platform, submit, and access information, application, and other documents, while also seeking assistance during the process.
Aadiwasi Janjapruti, from India, focuses on creating social awareness as well as raising and resolving local issues while using hyperlocal communications as a tool. How do they create local awareness? By creating short films, videos, and news apt for mobile phones. They act as an inter-middle approach between local citizens and government, to facilitate that the demands and complaints of the local communities get noticed and reach the adequate or necessary local authority target.
Sanad, from the Syrian Arab Republic, is a web portal and mobile application aimed at citizens, to encourage active citizenship. Their goal is to create a full dashboard for each country in the Middle East, to encourage citizens to participate and get in touch with their elected officials.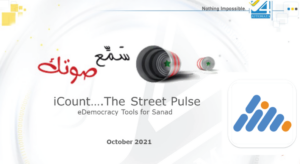 Trend 3: Information Access
This trend addresses the negative consequences that fake news and misinformation generate in society. Therefore, it aims at creating different collaborative platforms and digital online spaces to address the need to provide safe and reliable sources, necessary to promote active citizenship.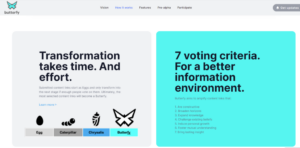 Butterfly, from Switzerland, aims at building a crowdsourced platform addressed to collecting insightful content from the internet, functioning in a circular system. You may access all the content on the platform for free, except the content that has been classified as most insightful, which needs to be paid for. The payment gets redistributed to the citizens that contributed to expanding or creating the content. It targets social cohesion, not individualism, and seeks to tackle misinformation and gives incentives to create insightful content, which is relevant to society in terms of understanding, reflecting, and collaborating with local journalism.
Citizens Creating Knowledge, from Germany, focuses on broadcasting the concept of citizen science. It focuses on providing visibility to participatory research and encourages people to cooperate digitally.  My Neighbourhood, from Poland, tackles the growing amount of fake news, and false information, particularly on social platforms, by providing an application, that collects information on your local area, about local events, safety, health, official visits, as well as access to local services.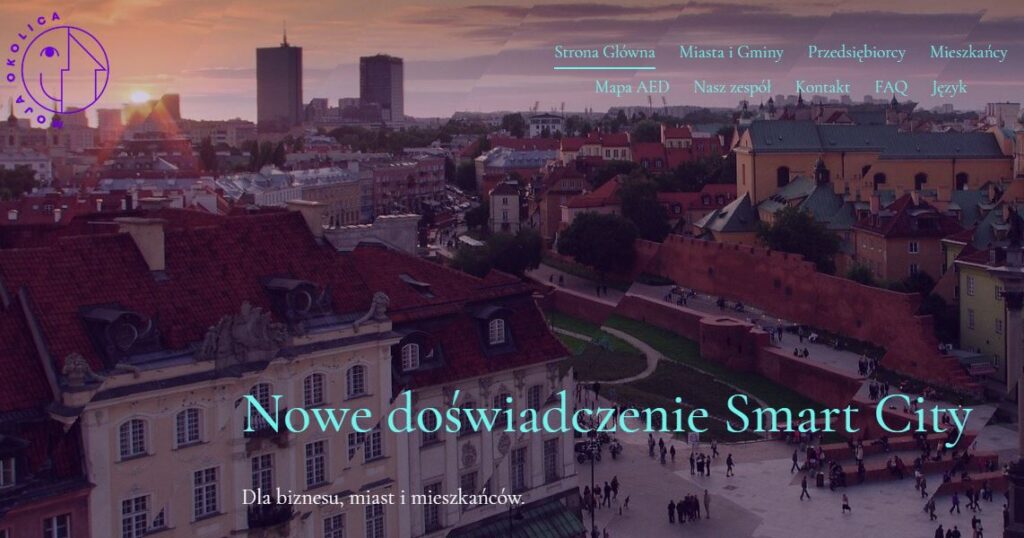 Trend 4: Covid Help
During the Covid-19 Pandemic, governments found a tool in technology that allowed them to manage permits, and covid certificates in a quicker, safer manner, and at the same time, decrease the need for human interaction.
Ehteraz, from Qatar, is a free mobile application that was created during the Covid-19 Pandemic to identify infected people and individual contacts, and to minimize the spread of Covid-19. Moreover, it also provides access to your personal health information and access to an official communication channel with the latest updates about Covid-19. The key innovation is the use of Bluetooth communication, to sync the information between two applications of people that were in contact, and thus be able to reduce and contain the spread of the virus and create an accurate tracing. BeAware App, from Bahrain created a mobile app to mitigate the Covid-19 corona spread, reduce administrative tasks carried out by medical personnel, alert users in case they met with positive cases. It is a free application offered in 6 languages, Arabic, English, Hindi, Urdu, Farsi, and Bengali.
Democracy is a form of government that is inclined to inspire collective decisions as well as to empower people to stand up for themselves[8]. The Nominee Projects of the WSA Category of Government and Citizen Engagement of 2021, have focused on providing a digital framework in which active citizenship is made available to all, with a special emphasis on women, and marginalized groups. Furthermore, they have encouraged the right to information, through the creation of collaborative platforms, and digital updates of government structures and infrastructures, to make them more participative, and closer to citizens. "I understand democracy as something that gives the weak the same chance as the strong", this statement from M. Gandhi, evinces the need to focus on diminishing social barriers when it comes to active and political participation and engagement. Inclusive institutions are the key to sustainable growth, at the social, political, and economic levels[9].
WSA NOMINEES GOVERNMENT & CITIZEN ENGAGEMENT 2021
[1] https://www.worldbank.org/en/topic/citizen-engagement#1
[2] https://journals.sagepub.com/doi/full/10.1177/21582440221088855
[3] https://www.oecd.org/dac/accountable-effective-institutions/eag.htm
[4] , [5] , [9] OECD (2020), "What does "inclusive governance" mean?: Clarifying theory and practice", OECD Development Policy Papers, No. 27, OECD Publishing, Paris, https://doi.org/10.1787/960f5a97-en.
[6] https://www.hrw.org/topic/free-speech
[7] https://publicadministration.un.org/egovkb/en-us/About/UNeGovDD-Framework