WSA NOMINEES OF BUSINESS AND COMMERCE 2021
SUSTAINABLE GROWTH THROUGH ZEBRA CULTURE
WSA focuses on selecting and promoting digital innovation and quality content from local communities from over 180 UN-Member States. Every year, the WSA National Experts nominate up to 8 best digital impact practices classified into 8 WSA Categories. WSA encourages knowledge sharing within the WSA Network and beyond to reach the UN SDGs.
An alternative to the growth, exit, and disruption model associated with start-ups is possible. Zebras Unite.Org fosters an inclusive, equitable, and ethical environment for early-stage businesses. WSA joined forces with Zebras Unite, for the ViennaUP'21 to showcase an uncustomary sustainable model of the economic and enterprise world. This unconventional model, according to (Zebras Unite) presents key dissimilarities. The Zebra Model[1] supports plurality in favor of monopoly; cooperation instead of competition and contributes to reinforcing a participatory style. Furthermore, and above all, the beneficiary focuses on the community. The main characteristics of this model are existence, black and white (profitable while improving society), mutualistic, and capital efficiency[2].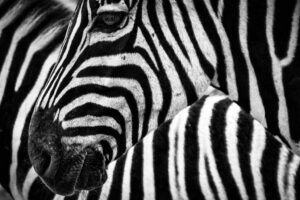 The WSA Business and Commerce category at WSA focuses on products that target innovative services, with security, finance, and marketing components. The WSA Nominees of 2021 have combined the idea of sustainable growth; making commerce opportunities and management accessible to all; e-Commerce, and financial management tools, as well as creating a sustainable local business with an impact on the local community. The Business and Commerce projects are:
Support the optimization of business processes
Create new business models in e-commerce and m-commerce
Provide SMEs with solutions centered on financial, payments, investments, financing, advisory, and cross-process support, as well as financial services to grow.
Trend 1: Promoting and expanding the eCommerce
During the pandemic, e-Commerce has become the only place where consumers could buy. These projects focus on facilitating the introduction of small businesses into e-Commerce. Ogadonate, from Nigeria, is a digital marketplace that connects people with social needs to people who are willing to donate, either Idle Items or Cash. Donated items are tracked and auctioned through their solution, which focuses on creating local impact. Aleigro Ecommerce Marketplace, from Cameroon, is a data-driven e-commerce platform for small and medium-sized businesses that face difficulties in entering the digital market. Their main goal is to create a unified digital marketplace where Africans can trade, exchange values, and provide services all through the internet. They enable the small and medium businesses to set up their marketplaces on their platforms, easily, and they charge low commissions.
Go Market, from Mozambique, is a database of services, stores, transport companies, and services located in three different countries: Mozambique, Angola, and South Africa. Their goal is to reduce the time and money needed to invest when launching e-commerce, and digital businesses in emerging markets. This tool allows business to set up their digital presence, by using the website which can automate 80% of the workflow. Moreover, this platform permits them to offer a better online experience for their users in emerging markets, who may have hardware and internet connectivity issues. Denanse, from Malawi, offer a zero-code Cloud Data-Science Web Application that allows small and medium business, to integrate data tools into their business. They aim at making these business data tools more accessible to SMEs and avoiding maintaining costs. Their main goal is to provide a library of prebuilt tools to address the financial service business, marketing, risk management, fraud, and customer care. zVendo, from Egypt, is a subscription e-Commerce platform that allows different target groups, such as retailers, manufacturers, and restaurants to set up their online ordering Web store, mobile application, and PoS system. Their aim? Encourage entrepreneurs and retail businesses to enter e-Commerce without the high cost of developing or maintaining the online store.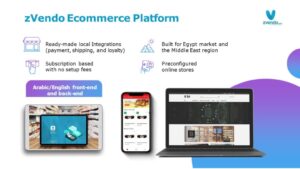 Trend 2: Improving efficiency in the business
The second trend focuses on improving efficiency in the business, through different dimensions, such as transcriptions during meetings, and automating repetitive tasks. isLucid, from Lithuania, focuses on facilitating the information or shared tasks which are assigned during conference calls. It combines transcription with integration to existing tasks management software to eliminate forgotten tasks. The meeting participants can capture the important information, and thus adapt to people's verbal communication in real-time. All transcriptions can be accessed in the history of the meeting and downloaded when necessary. Bitskout, from Spain, focuses on providing project managers of small and medium enterprises with AI technology to manage predictable tasks, for instance, classifying invoice items or extracting information from any text and being able to classify it, and sorted it according to the established criteria.
Trend 3: Empower the community through business
The following projects focus on creating a local impact through empowering small businesses to expand to the global market and facilitate their growth or financial management. Bansi.la, from Laos Peoples Democratic Republic, is an online accounting tool, designed for local business, adapted to the local currency and location with the relevant law and regulations of Laos Peoples Democratic Republic. It is aimed at tackling local business to reduce the duplicated work of accountants, and thus make it more efficient.
Olai Shop, from Sri Lanka, is an online e-commerce platform that offers products made in the villages of Northern Sri Lanka, based particularly in Kilinochchi. Their products are eco-friendly and made of palmyra. They seek to support the producers of the material, in addition to offering employment to women, thus empowering them through earning a salary, living with dignity, and supporting their families. Furthermore, it has also provided artisans, who struggle to find a market for their products, to widen their exposure. Olai Shop has expanded into the markets of the UK, Australia, France, and Denmark.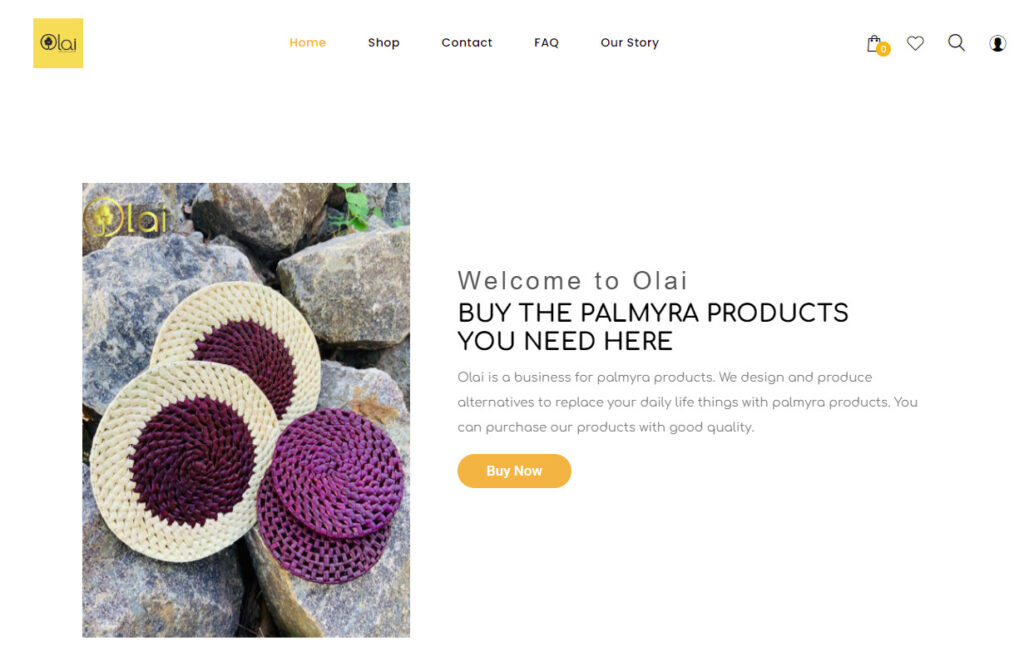 Good Meal, from Chile, is an app that targets food waste. How? Through a B2C model where supermarkets, restaurants, greengrocers, bakeries, and other businesses, sell their surplus of daily food to users that are interested in buying a surprise bag at a reduced price.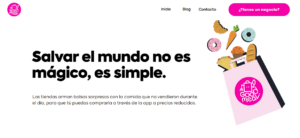 Trend 4: The Circular Economy
The last trend focuses on Circular Economy, "an inclusive economic paradigm that minimizes pollution and waste, to extend product lifecycles, and thus enables broad sharing of physical commodities" [3]. It has a focus on creating green and decent jobs, as well as responsible use of the planet's resources. VeMee, from Croatia, focuses on food fraud, by attempting to tackle the problems with the current food chain, which lacks transparency, and traceability and adds to the problem of food waste. VeMee is a food traceability platform, provides a value proposition for food producers, distributors, and retailers. It seeks to positively impact the supply change and help to reach a sustainable profitable food cycle.
Plenti, from Poland, focuses on offering technology on-demand through renting services of electronics, to terminate the economic barrier many users face when they choose to purchase these products.
The WSA Nominees 2021 of the Category of Business and Commerce have focused on transforming the business opportunities for small businesses, through access to the e-Commerce platforms, financial managing tools, efficiency at work, as well as offering job opportunities for women living in local communities. The zebra models of the WSA Nominee Business and Commerce projects of 2021 are examples that showcase the potential benefits for the community when a new environment is set on sustainable growth and avoids the foie grass effect. It then, pressures start-ups or businesses to scale up prematurely, thus putting them at risk of undermining their sustainability as well as weakening their created value in communities. 
WSA NOMINEES BUSINESS & COMMERCE 2021
[1] https://zeal.global/blog/what-is-a-zebra-company/
[2]https://techcrunch.com/2020/03/05/inside-the-effort-to-turn-startups-into-zebras-not-unicorns/?guce_referrer=aHR0cHM6Ly93d3cuemVicmFzdW5pdGUub3JnLw&guce_referrer_sig=AQAAAHh5rDqoMe3NUWfNuNPXJraRv9QVohQmhLWlstohPV4AWAHOBJ5icrQVl1ttyFpZoGg-CqFENrgdYFEGQWyIDJ1tTEU8LRQhYfXDwYFsbHkKpff8-PIMwwwZjxvapL06vOlFcAlBLqW7DhUs3xAWilmiXdf4JI4ojLfRdUfdN1oC&guccounter=2
[3] https://unece.org/trade/CircularEconomy
[4]https://medium.com/village-capital/venture-capital-is-like-skinny-jeans-or-why-we-need-a-new-language-for-capital-6a935bf15ce7