JOSEF UMDASCH RESEARCH PRIZE 2019
This was the Josef Umdasch Research Prize 2019
In 2019, WSA and Umdasch Group joined together for the second time to find the most innovative solutions for their global companies. The winners of 2019 are currently working on the realisation of their awarded ideas with the companies!
This year, Umdasch Group subsidiary Doka was looking for innovative solutions and smart ideas for the future workplace.
"Cupp" from Canada wins – special prize goes to AmBC/Ivory Coast
With the Josef Umdasch Research Prize 2019 we were searching for completely new solutions for Doka's Future Workplace. And so the idea which won was not the one which could be most easily implemented into the company, but rather the one which approached the task in the most innovative way." (The Jury)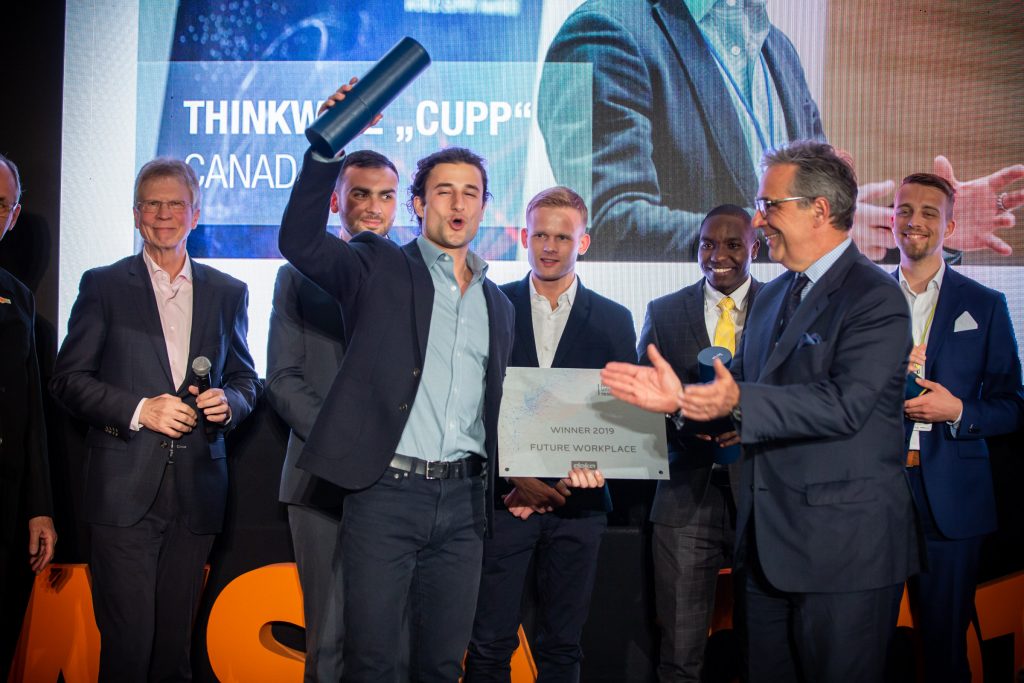 The Nominees
157 registrations from 63 countries. This is the great result of the call of this year's Josef Umdasch Research Prize.
A big thank you to all participants for their efforts and innovative ideas!
After evaluation by the jury the following ideas are nominated:
AmBC (Ivory Coast) is a product from Byte Informatique to promote education and simplify learning processes.
Beaconed (Kenya) is a product idea to simplify collaboration and communication, in addition to enabling connections at different levels.
Cupp (Canada) is a product of the company Thinkwire, which facilitates and continuously improves communication and knowledge transfer.
Pulsetip (Lithuania) is a company that gathers feedback through simple survey tools and enables barrier-free communication.
QuickSpeech (Austria) is a company that utilizes a gamification approach and teaches knowledge in a playful way.
The nominees will pitch their detailed ideas at the WSA Global Congress in Cascais, Portugal on March 13th.