Derek Lakudzala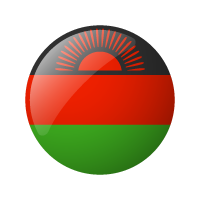 Organisation: BUMAS International
Derek Lakudzala graduated from the University of Malawi with a BSc in Physics and Mathematics in 1980 and joined the Malawi Government Department of Data Processing as a Systems Analyst/Programmer.  From 1981 to 1983 he was seconded to the Malawi Meteorological Service Department as Head of Data Processing. He attended meteorological data processing courses in Pune and New Delhi India through the India Meteorological Departments' training directorate.
From 1983 to 1985 Derek Lakudzala studied at the University of Essex in England where he obtained a Postgraduate Diploma in Computer Programming and Microprocessor Applications in 1984 and Master of Science in Computer Studies in 1985. He returned to his parent department in Malawi where he rose to the position of Principal Systems Analysis Programmer.  He managed the central government accounting and pension's information system until 1989 when he was seconded to the Malawi Institute of Management (MIM) as Head of the ICT Consulting Division.  He helped establish ICT training programmes and consulting services at the Institute end of 1995.
In 1996 he went into private consulting doing mainly ICT user capacity-building and strategic IT application consulting.  He has consulted to public sector and private sector organisations.  Among the consulting assignments he conducted were capacity building in corporate organizations, establishment of corporate ICT policies, establishment of business continuity and Disaster Recovery plans, establishment of strategic systems IT Policies, review of business information systems and corporate IT infrastructure.
Derek Lakudzala is one of the founding members of a regional IT capacity building network called IT@AB (Information Technology in African Business) which helped train over 60 IT experts from Namibia, South Africa, Mozambique, Zambia, Malawi and Tanzania as part of a programme support by InWent of Germany (now part of GIZ). In 2005 He represented IT@AB at the WSIS in Tunisia.
Presently Derek Lakudzala serves in the following positions:
(a)      Chairman of the Board of Trustees of Malawi Switch Centre Limited (Malswitch), a provider of multi-product integrated technologies in the area of  financial technology including electronic payment, enterprise services infrastructure, hosting and support services; application development; and data communications services.
(c)      Member of the Malawi National Cybersecurity Strategy Development Taskforce, working to realise the vison of promoting capacity, infrastructure, and responsive frameworks to ensure a secure, trustworthy resilient and inclusive cyberspace for a knowledge society in Malawi.
(d)      Chairman of the Board of Directors of Columbia Commonwealth University, a local private university in Malawi.
Derek Lakudzala has attended numerous development short courses including (a) Technology Transfer Negotiation (b) Workflow Management (c) Scientific Writing and Reporting and (d) Business Planning and Marketing. In recent years he has been studying towards a PhD in strategic management.