Mariko Assa Simbara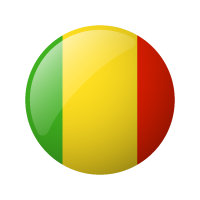 Position: Training manager
Organisation: Agence des technologies de L'Information et de la communication (AGETIC) Institute of Information Technology and communication
MARIKO Assa SIMBARA is Malian. She is a Computer Science Engineer of National Computer Sciences Institution (ex: Computer Sciences studies and Research Center) Speciality: Information System Manager. Ms Mariko works at Mali Agency of Information and Communication Technology (AGETIC) at the training department.
From June 1998 to 2003 Ms Mariko worked at USAID-MALI as Internet Advisor.
From 1993 to 1998 she worked at BINTTA- SA (BINTTA - SA is Computer science company in Bamako Mali) for: studies, program development, network building, SystemManager in MaliNet (Bintta SA Internet Department) MaliNet was the first Internet Services Provider in Mali.