Adamou Iro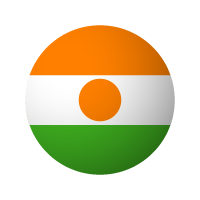 Position: Conseiller Technique
Organisation: Autorité de Régulation des Télécommunications et de la Poste/ Cabinet du Premier Ministre
Monsieur IRO est expert en Droit Gestion des Technologies Numériques. Il est diplômé du Centre de Recherche  Informatique et Droit (CRID) des Facultés Universitaires Notre Dame de la Paix de Namur en Belgique et de Télécoms ParisTech en France.
Mr IRO a été l'initiateur et Chef du Projet législatif « Cadre juridique des TIC » au Niger qui a abouti à l'élaboration des projets de textes sur les TIC  en 2006 : Il a également participé à la rédaction des textes communautaires de la CEDEAO sur les TIC et de la Convention Africaine sur la Cybersécurité. Il enseigne le Droit de l'Informatique et des TIC depuis plus de 10 ans au Niger.
Mr IRO a été Conseiller Technique au Haut-Commissariat aux TIC et Membre du Conseil National de Régulation des Télécommunications et de la Poste. Il est présentement le Coordonnateur du Réseau des Juristes Francophones spécialisés dans les TIC. Mr IRO est Expert National du WSA pour le Niger depuis plus depuis 2007.
---------------------------------------------------
English version
Mr. IRO is an expert in the Management of Digital Technologies. He has graduated in the Center for Research in Computer Science and Law (CRID) of the University Faculties Notre Dame de la Paix in Namur, Belgium and Telecom ParisTech in France.
Mr IRO was the initiator and head of the Legislative Draft "Legal Framework for ICTs" in Niger which led to the drafting of ICT texts in 2006. He also participated in the drafting of ECOWAS Community texts On ICTs and the African Convention on Cybersecurity. He has taught computer and ICT law for more than 10 years in Niger.
Mr IRO has been a Technical Advisor to the High Commission for ICT and a Member of the National Telecommunications and Postal Regulation Council. He is currently the Coordinator of the Network of Francophone Lawyers specializing in ICT. Mr IRO has been the WSA National Expert for Niger since 2007.