Rapelang Rabana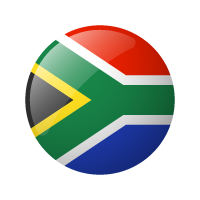 Organisation: Rekindle Learning
Featured on the cover of Forbes Africa magazine before the age of 30, selected as a Fast Company Maverick, named Entrepreneur for the World by the World Entrepreneurship Forum and selected as a Young Global Leader by the World Economic Forum 2017 - Rapelang is an internationally lauded technology entrepreneur.
Rapelang is the Founder and Chair of Rekindle Learning, a dynamic learning tech company providing smart learning applications that improve learning outcomes for businesses and educational institutions. Rekindle Learning was profiled in the McKinsey Lions go Digital report as a striking innovation in mobile learning. She is also a Partner at private equity firm, Nisela Capital.
From her first startup, straight out of university, Yeigo, to Chief Digital Officer at one of South Africa's largest IT companies, Rapelang has amassed over 13 years' experience building tech. Amongst other roles, Rapelang also serves as a member of the World Economic Forum Global Future Council on Entrepreneurship, as well as on the Boards of Standard Chartered Bank Botswana Education Trust and Imagine Worldwide. Rapelang regularly speaks at local and international platforms and has shared a stage with the likes of President Paul Kagame of Rwanda and best-selling author Malcolm Gladwell.
She obtained B. Business Science (Computer Science Honours) and an M.Sc from the University of Cape Town, giving her a technical and business background. She has since believed that there had to be better, simpler more effective ways to do things – and there is: technology.
Recipient, honours and awards: Cover ForbesAfrica before 30; Forbes 30 under 30 - Africa's Best Young Entrepreneurs; Choiseul 100 Africa; United Nations World Youth Summit Awards Juror; Harambe Entrepreneur, Endeavor High-Impact Entrepreneur; Oprah Magazine O Power List.