Godfrey Magila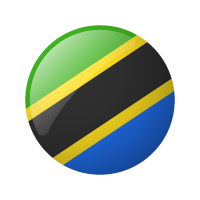 Organisation: Magilatech Co Limited
Godfrey Calvin Magila is a self-taught programmer and cyber security enthusiast Running Magilatech Company limited as a Chief Executive Officer . His current Primary focus is in software development and Cyber security.
Godfrey is an optimist and idealist with passion, talent, amazement, and sometimes skepticism, for technology. He believes in the power of knowledge and collaboration and is actively working towards an ecosystem that enables more technology opportunities in and for Africa. At 23, he has already been recognized for his experience as a software developer. Founder/CEO of Magilatech Co Limited and a Microsoft TOT for the 4Africa Initiative specializing in mobile app development in Africa, Godfrey is also a country expert for World Summit Awards (WSA) in Tanzania.
Godfrey's focus as a technologist has been on cyber security and increasing inclusion and participation using Technology. Among the products he has developed through Magilatech are Tigo Backup, an app that allows users to back up their mobile data to the cloud and secure their data and device in case of theft, a biometric system enabling people with disabilities to participate in elections, and Mobile Parliament, a system that allows citizens to participate in parliamentary debates in real-time via mobile phone. His company also conducts security audits services for Government and Private Institutions.
Godfrey got his first taste of being a tech entrepreneur during his first year of university when he won the first Tanzania Hackathon Programming Challenge. With the help of Dar Teknohama Business Incubator (DTBi), he then set up Magilatech. He is now being supported by Dar Teknohama Business Incubator and the Demeter Entrepreneurs Support Network, a global network for entrepreneurs based in the US. Magilatech works closely with major telecom companies in Africa and Asia on moble applications and VAS services. Products and services they support have millions of users.
Godfrey and Magilatech have since won a number of accolades; Godfrey received a fellowship from the United Nation's International Telecommunication Union (ITU) for His Mobile Parliament Service and has been a key representative for Tanzania Young Tech Entrepreneurs at ITU for the past two Years. Magilatech was a finalist in Startup World Africa and mentioned as an Upcoming Startup Company to Watch in Forbes Afrique.