Reem Al Mansoori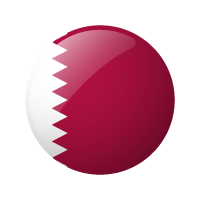 Position: Assistant Undersecretary for Digital Society Sector Development Sector
Organisation: Ministry of Transport and Communications
Mrs. Al Mansoori has more than 18 years' experience leading programs that drive Qatar's digital transformation towards a smart future. At the Ministry of Transport and Communications she heads two major departments, Digital Society and Digital Industry Development.
As head of Digital Society, Mrs. Al Mansoori is responsible for inspiring and supporting Qatari society and businesses to gain the skills, knowledge and understanding they need to use ICT effectively and safely in order to participate fully in building Qatar's information-based economy.
As head of Digital Industry Development, Mrs. Al Mansoori is responsible for engaging with Qatar's national digital ecosystem and building a vibrant ICT sector to support a smart Qatar through innovation, enabling the ICT sector to leverage local and global digital capabilities, and promoting key investment opportunities with innovation partners across the world to bring the best practices and ideas to Qatar.
Mrs. Al Mansoori has an MSc in Computational Intelligence from the University of Plymouth, UK, and an Executive MBA from HEC Paris with a focus on innovation and entrepreneurship.