Gia Gaspard Taylor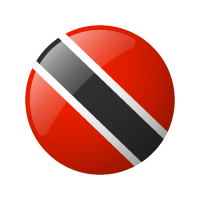 Organisation: Network of Rural Women Producers Trinidad and Tobago (NRWPTT)
Country: Trinidad and Tobago
Gia Gaspard Taylor is a national of Trinidad and Tobago, who continues to devote herself tirelessly to national service particularly working with young people, women and the disadvantaged.
She holds a BSc in Social Work from the School of Continuing Studies University of the West Indies; and has had many years of experience in working in both the public and private sector in Trinidad and Tobago, regionally, and internationally.
Gia's wealth of experience in the areas of education, entrepreneurship, the advancement of women, opportunities for youth development and climate change, bring to bear fruitfully on the numerous committees and associations on which she serves.
The Network of Rural Women Producers, Trinidad and Tobago holds Special Consultative Status on the United Nations Social and Economic Council. Since 2016.