Marcos Oap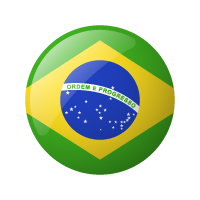 Position: Co-Founder & CEO
Organisation: AnnuitWalk Accessibilities
Marcos OAP, recognized in 2017 by Forbes magazine as one of the 30 most promising young Brazilian innovators and by World CSR as one of the 50 most impactful social innovators worldwide, leads innovative initiatives which foster new talents and enterprises in the digital industries in Brazil and globally, particularly in emerging markets.
Specialized in international multidisciplinary collaborations which use technology and creative practice for social and civic change. He thrives on building new partnerships across the creative & tech industries, digital fabrication & innovation labs, government & civil society, improving businesses impact and social inclusion.
Over the past 14 years, working closely with startups and some of the world's biggest companies, Marcos accumulates prizes and participations in major events worldwide such as Laureate Brazil Award, United Nations World Summit Award, Slush 100 Startups, TEDx, Tikkun Olam Make-a-Thon, CES & more.
Marcos is most simply described as an enabler of pioneering ideas -helping organizations and changemakers to plot concrete steps forward in environments of high change and ambiguity. With a sleeves rolled up approach, Marcos is at his best when working alongside visionaries to design & implement strategies that bring game-changing ideas to life.
With degrees in Computer Science, Business Management and a wide experience with Social Innovation, Marcos is best positioned at the intersection of profit and purpose. He is a strong advocate for emerging models of"profit for purpose" business, having consulted to,mentored and advised a range of impact entrepreneurs & companies across Brazil and US.
A firm believer that a business only grows as fast as its people, Marcos is actively involved in several leadership development initiatives. Since 2015 he is member of the International Youth Foundation and Youth Ambassador of WSA (hosted annually at Vienna, Austria) and spent six years as a volunteer community youth worker.