Anne Githuku-Shongwe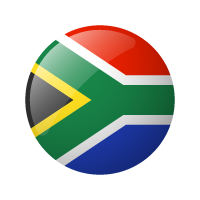 Position: Director of the UNAIDS Regional Support Team for Eastern and Southern Africa.
Anne Githuku-Shongwe is the Representative for UN Women's South Africa Multi-Country Office (SAMCO), which is responsible for women's empowerment and gender equality in Botswana, Lesotho, Swaziland and Namibia as well as South Africa, where the office is based. Anne also brings to her role 20 years of experience as a senior international development professional including with the United Nations Development Programme across Africa and managing US Scholarships for African Graduate Scholars.
Anne has been an award-winning social entrepreneur and founder of Afroes, a Digital & Gamification Learning enterprise and a thought leader on the Future of Learning.
Anne and Afroes received multiple awards including the prestigious Schwab Foundation/World Economic Forum Social Entrepreneur of the Year 2013 Award and a National Award – the Order of the Grand Warrior from the President of Kenya. Other awards include the PeaceAPP award of the UN, MEFFYs Award, London UK and Netexplo Award, Paris to name a few.
Anne is a Board Member and Grand Juror of the World Summit Awards for the UN Information Society, a Board Member of CHESTRAD International and I WILL GIVE – a new innovative domestic financing vehicle for African development.
She has a Masters' degree in International Development from The American University; a certificate in Social Innovation from the University of Cape Town, Graduate School of Business, a certificate in The Art of Large Scale Systems Change for Social Entrepreneurship from Harvard University and a Management Certificate from Jones International University.