Abdellah Aouf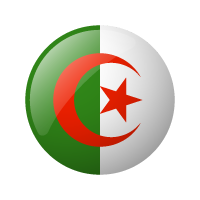 Organisation: Global Opportunities
Abdellah Aouf is a 26-year-old young Leader Entrepreneur from the City Roses, who is passionate about Entrepreneurship, Business, Branding, Innovation, Empowering others, and making a positive impact in the society.
He's the Country Director at Oya Opportunities and the Founder & CEO of Global Opportunities, Director of Strategic Partnerships at the International Development House, National Coordinator at Team 54 Project Algeria, UN Volunteer, Member at World Merit. Also he is an influencer Speaker who uses the Sustainable Development Goals in order to establish the world peace. Nominated as potential recipient of the ELIASSON Global Leadership Prize, Speaker at Wikistage Skikda.
He has an 8 years work experience in Many field " Business development - Teaching –Executive Sales Representative - Administrative Manager, ect". He was the Co-Founder of Al Kindi Physics Club and he was an Social & Cultural Activist in many Clubs & associations " AIESEC - AL Kindi - Le Souk - Touiza - Lions - Rotaract" in many positions as "Organizer committee president -Organize Committee Member - External relations, ect".
For Now, he's a Coach in many national and international events as ''Startup Weekend HEC, Startup Weekend ENP, 'Startup Weekend Woman, 'Startup Weekend Cirta, Startup Weekend Sidi Belabess, Excellence Bootcamp, ect''.