Abdelsalam Safi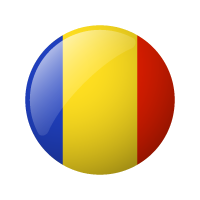 Abdelsalam Safi is a young and active Chadian entrepreneur in the ICT sector in Chad. Co-founder of WenakLabs. He also campaigns for free software and collective intelligence is his leitmotif. On several occasions, he has represented WenakLabs, where he is the coordinator of major international meetings, including the meeting of young people from G5 Sahel countries. He is a young man of the spirit of volunteerism and the culture of excellence.
A business leader, he has been running the family business started by his father for more than three years and has become one of the hardest links in a very short time.
A volunteer teacher, he spends his free time teaching programming at the N'Djamena University institutes.
--------
Abdelsalam SAFI est un jeune entrepreneur tchadien très actif dans le milieu des TIC au Tchad. Cofondateur de WenakLabs. Il milite également pour les logiciels libres et l'intelligence collective est son leitmotiv. A plusieurs reprises, il a représenté WenakLabs dont il est le coordonnateur à de grandes rencontres internationales dont la rencontre des jeunes des pays du G5 Sahel. C'est un jeune mu de l'esprit du volontariat et de la culture de l'excellence.
Chef d'entreprise, il dirige depuis plus de trois ans l'entreprise familiale lancé par son père et en est devenu en très peu de temps l'un des maillons durs.
Enseignant bénévole, il passe ses temps libre à enseigner la programmation dans les instituts universitaires de N'Djamena.