Abdulbari Ahmadzai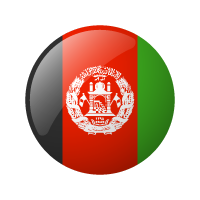 Organisation: AFGHANISTAN HOLDING GROUP
Mr. Abdul Bari Ahmadzai serves as the CTO at Moore Afghanistan, he is also the co-founder of Zinzir Ltd, a technology company developing innovative solutions. Mr. Ahmadzai commenced his professional career in 2014 as NOC Engineer with AWCC, after a short stay there, he joined AHG as Telecom Specialist where he designed and implemented telecoms solutions.
Very soon, he started designing and developing technology for the research services of the company, within two years he had rich research, technology, and management experience on his profile transforming and digitizing the research services of the company, managing research and technology projects, and conducting tens of small, medium and large-scale researches of diverse industries across Afghanistan that included surveys, assessments, feasibility studies and evaluations.
He then transitioned to the technology services division of the company taking over HesabPay; an electronic payments platform, very soon he started as the Director of Technology Services where he led the development and distribution of a portfolio of technology products and projects. Abdul Bari currently serves as the Chief Technology Officer where he is leading the design, development, distribution of technology solutions. He leads the software development, marketing, media and sales teams.