Alex Casson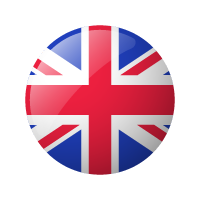 Position: Reader (Associate Professor)
Organisation: The University of Manchester
Dr Alex Casson is a Reader in the Materials, Devices and Systems division of the Department of Electrical and Electronic Engineering at the University of Manchester. His research focuses on non-invasive bioelectronic interfaces: the design and application of wearable sensors, and 'conformal sensors', for human body monitoring and data analysis from highly artefact prone naturalistic situations. This work is highly multi-disciplinary and he has research expertise in:
Ultra low power microelectronic circuit design at the discrete and fully custom microchip levels.
Sensor signal processing and machine learning for power and time constrained motion artefact rich environments.
Manufacturing using 3D printing and inkjet printing.
He has particular interests in closed loop systems: those which are tailored to the individual by personalised manufacturing via printing; and tailored by adjusting stimulation (light, sound, electrical current) using data driven responses/outputs from real-time signal processing. Dr Casson's ultra low power sensors work is mainly for health and wellness applications, with a strong background in brain interfacing (EEG and transcranial current stimulation) and heart monitoring. Applications focus on both mental health situations including chronic pain, sleep disorders, and autism, and physical health/rehabilitation applications including diabetic foot ulceration, and chronic kidney disease.
Dr Casson gained his undergraduate degree from the University of Oxford in 2006 where he read Engineering Science specialising in Electronic Engineering (MEng). He completed his PhD from Imperial College London in 2010, winning the prize for best doctoral thesis in electrical and electronic engineering. Dr Casson worked as a research associate and research fellow at Imperial College until 2013 when he joined the faculty at the University of Manchester. He an ambassador for the Manchester Integrating Medicine and Innovative Technology (MIMIT) scheme for systematically connecting clinicians and engineers to address unmet clinical needs. Dr Casson is currently a Senior Member of the IEEE, Fellow of the Higher Education Academy, and chair of the Institution of Engineering and Technology's healthcare technologies network.