Alexander Felsenberg M.A.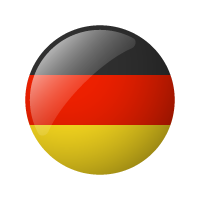 Position: Head of Innovation, Development and CSR
Organisation: Circet Deutschland GmbH
Alexander Felsenberg is a digital strategist & engager, corporate & business developer, lobbyist & networker and an advocate for customer & employer centric development.
He work since 1994 in the digital field, were he has seen, experienced and learned the challenges and opportunities that digitalization holds for the different business sectors and the departments (marketing, PR, sales, customer services and HR) within a company.
As an avid speaker, networker and a "man of action" for the digital cause, he has profound experience in:
Strategy development (digital communication and digital transformation)
Service & product creation (web & mobile)
Marketing & Communication (digital, social media, data analytics, behavioral, corporate)
Customer engagement (Hybrid Digital Sales & Customer Care Services)
Sales (e-commerce)
Lobbying
in Continental Europe, Africa and the Middle East in the following areas:
Media (ARD, BILD, SAT1)
Advertising (Sapient Nitro, Babiel,
Energy incl. Solar (E.ON, Vattenfall, Systaic)
e-Government (German Ministries and Government: Mobile App for the German Government)
Luxury Goods (Golden Caravan)
Retail/e-Commerce (Peek & Cloppenburg)
Events/Fairs (Internet World, World Music Video Award)
Telcos (Vodafone, Telekom, E.ON…)
Automotive (VW, FORD)
NGO (Digital Economy Assiciation)
Through his longtime experience as a mentor for start-up´s in different accelerators (i.g. Axel Springer´s Plug & Play) He has helped to create sustainable companies for the challenges of tomorrow.
Being a founder and investor himself, he sees the opportunities, and also the challenges for businesses and society through digitalization, therefore he is actively involved in different NGO, such as: