Ana Pantelić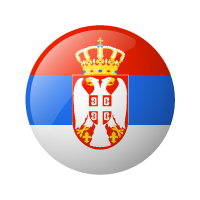 Position: Social Policy Manager
Organisation: UNICEF Uganda
Country: Serbia / Colombia
Dr. Ana Pantelic is a social entrepreneur and international development professional with a decade of experience working at the intersection of systems change, social innovation, and economic opportunity. She has experience advising national governments and key global stakeholders, founding and directing a successful innovation start-up with proven social impact, and leading organizations as an intrapreneur and strategist. As Social Policy Manager for UNICEF Uganda, she advises on the design, management, implementation, monitoring, and evaluation of all stages of social policy programming and related advocacy, from strategic planning and formulation, to delivery of concrete and sustainable results.
Prior to this, she was Chief Strategy Officer of Fundación Capital, a nonprofit social enterprise improving the financial lives of millions of families living in poverty, where she was responsible for spearheading impact and innovation processes globally and across the organization. She is also Founder of LISTA, a digital initiative proven to build the financial capabilities of low-income and vulnerable people at scale, which has to date reached more than half a million people across ten countries. She has also worked on environmental policy and local economic development initiatives as an academic researcher and for USAID in her native Serbia, and as a teaching fellow through the Ministry of Education, Culture and Sports in Spain.
She joined the WSA community in 2013 after winning the World Summit Youth Award and being selected as runner-up for the European Youth Award, both for the LISTA Initiative. She attended the WSA Global Congress in Sri Lanka in 2013 and in Portugal in 2019, where she also served on the jury.
Specializing in poverty reduction through the lens of finance, with expertise in technology and women's economic empowerment, she develops evidence-based hybrid solutions to achieve social impact at scale. She holds a PhD from the University of Belgrade in Serbia, an MA in International Relations and BS in Communication, both from Boston University. She has lived and worked on four continents, spoken at conferences in 20 countries, and is trilingual (fluent in English, Spanish and Serbian).