Ananda Raj Khanal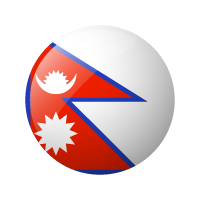 Position: Director and Acting Chief
Organisation: Nepal Telecommunications Authority
Ananda Raj Khanal, born in Nepal is currently Director and Action Chief at Nepal Telecommunications Authority (NTA) , an independent and autonomous  telecom regulator of Nepal. Before joining NTA in April 2006, he was with the Department of Electrical and Electronics Engineering at Kathmandu University in Nepal in the capacity of Assistant Professor and Department In-Charge. He continues to be a visiting faculty at different universities in Nepal and teaches subjects related to Telecommunications and ICTs.
Mr Khanal has taken a number of training courses related to policy, regulation and management of Telecommunications/ICTs conducted by different international institutes of repute including ITU,ACMA, PURC, APT and other regulatory agencies. He has also participated in a number of seminars, workshops, meetings, symposia dealing with Telecommunications/ICTs/Broadband.
Very active in the ITU plenipotentiary conferences, WRCs ,WTDCs and ITU-D study groups, GSRs, and APT and SATRC activities, Mr Khanal is one of the noted speaker in these fields, has given a number of key note address and served as a panelist and moderator in a number of panel discussions in  and outside the country.
He has Bachelor of Engineering degree in Electronics and Communications, Master of Engineering in Optical Communication. He is a gold medalist in Bachelors of Law ( LLB).
He is elected Vice Chairman of ITU-D Study Group 2 for the period 2014-2018.He had served as the Vice Rapporteur for Study Group 2 during 2010-2014.
Besides engineering in the telecom and ICTs, he has deep interest in management and leadership and also in philosophy, spiritualism. His hobbies include trekking, listening to music, reading , writing and public speaking.