Angelina Ali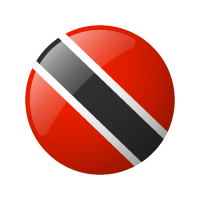 Organisation: University of the West Indies (U.W.I.)
Country: Trinidad and Tobago
Angelina Sydni Ali is currently enrolled as a student at the University of the West Indies (U.W.I.), St. Augustine Campus in Trinidad and Tobago, where she is pursuing an undergraduate degree in Medicine and Surgery (MBBS). Ms Ali's passion for community service has provided her with a unique perspective on the impact of volunteering. This experience has further motivated her in her studies to become a healthcare professional.
Driven by self-motivation, Ms Ali finds joy in outdoor activities, taking full advantage of the amazing tropical environment of Trinidad and Tobago.
In 2021, Ms Ali began her involvement with the Network of Rural Women Producers of Trinidad and Tobago (NRWPTT). Through her work with the organization, she has provided valuable technical support to the Network for UN Women's projects being implemented locally.
Ms Ali's dedication to empowering women and supporting sustainable development initiatives highlights her commitment to making a positive difference in her community.