Anna Nolvi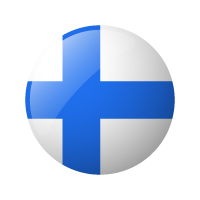 Position: Senior Lecturer in Business Management
Organisation: Laurea University of Applied Sciences
Anna Nolvi works as a Senior Lecturer in business management study programme in Laurea University of Applied Sciences. 
Anna holds a Master's degree in Business Management and Administration and she has completed pedagogical and psychological studies. She has also completed various teacher trainings abroad at University of Cambridge and Oxford, EDHEC Business School, and Warsaw University.
During her teacher career she has led many international projects with different colleges, companies and organizations such as British Council. She has over 15 years of work experience as an entrepreneur and therefore has been successfully leading and guiding groups of students doing practical business projects in Laurea.
Anna took part in many international exchange programmes, was a guest lecturer abroad and a key speaker in various conferences. She worked on developing new international projects with partner universities. To give an example, Anna participated in an International Innovation Lab in Leuven with a group of Finnish business students who worked with other students on different innovation practical projects for Belgian companies. She also organized an Entrepreneurship Camp in Nice and with other professors from Business School guided a group of students working on developing new business ideas who then presented their business plans to Business Angels in France.
Social media, digital marketing, personal branding, service design, communication, cross-culture management, psychology are the areas of Anna's interest. In her free time she likes to travel, experience new things, dance and Zumba.