Anna Piperal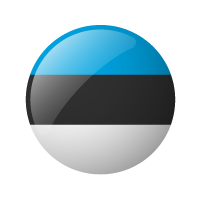 Position: Managing Director
Anna is an export marketing professional experienced in wide range of business fields like branding, public speaking, public administration, ICT, active sales and business development for SMEs.
Education:
Public Administration, Tallinn University of Technology, BA Technology governance, Tallinn University of Technology, MA
Having extensive sales, small business development,  export promotion and marketing background Anna joined ICT Demo Center 5 years ago, hosting over 2000 top level international delegations from public and private sector, investors and media. Anna was responsible for e-Estonia marketing and communication, partner relations and connection to the ICT sector as well as branding. For last 5 years she was dealing with joint marketing for Estonian ICT exporters via Estonian ICT Demo Center and ICT Export Cluster activities. Anna has international working experience and speaks English, Estonian and Russian.
Previously Anna was dealing with government and marketing relations in cyber security firm, Guardtime. Insipired by technology and innovation today she continues building the e-Estonia brand and managing the e-Estonia Showroom, part of Enterprise Estonia.
Specialties: eGovernment, ICT, Cyber security, branding and marketing, public speaking, project management, relationship building and networking, business communication, sales, client service.