Anshul Tewari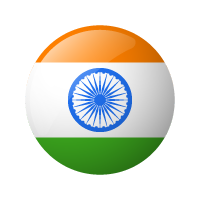 Position: Founder and Editor-in-Chief
Organisation: Youth Ki Awaaz
Anshul is a social entrepreneur and a young media influencer, who founded Youth Ki Awaaz (YKA), India's largest social justice media platform for young people to address and engage on critical issues. 
Born in 1990 and educated in journalism at the University of Delhi, Anshul started YKA while in high school in 2008, to break the culture of silence around issues that young people grow up in, and to address the lack of citizen voices in the traditional media discourse. YKA has fast emerged as a representative of Indian youth voices with over 4 million monthly readers and 75,000 users till date.
Over the last 10 years, Anshul has gained extensive experience in citizen-powered media, and participatory movement building, with YKA stories, often starting nationwide movements creating impact. An Ashoka Fellow, INK Fellow and Young Innovator (United Nations ITU), Anshul has helped several high-impact organisations engage young people in a variety of important conversations, from politics and gender to art and culture. He also serves on the board of Jhatkaa, a campaigning organisation committed to building grassroots citizen power across India.