Arman Atoyan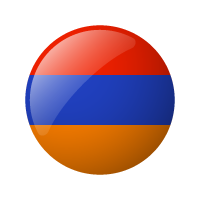 Position: Co-Founder & Product Manager
Organisation: X-TECH, CityBugs, ARLOOPA
Arman Atoyan is AR/VR Evangelist, serial entrepreneur, with few successful startup stories, with dream to make AR-menia great again.
His journey in IT he has started in 2005, being 20 years old.
In 2008 he established his first tech company named X-TECH, which associates with innovation and cutting edge technology solutions not only in Armenia but also globally.
During this 12 years, X-TECH had many successful spin-offs such as CityBugs and ARLOOPA.
Starting from 2014 ARLOOPA started delivering AR & VR products to market and in short term becomes AR & VR leader in Armenia and regionally.
Currently in startup portfolio he has AR platforms such as ARLOOPA, AR-Watches, interiAR, Jarit.
Now with annual growth 1000% ARLOOPA Appa and platform are becoming a place where Artists and Creative content creators can monetize their creations.
As a serial entrepreneur and active participant of social campaigns, events and social good summits Arman and his projects got various awards and recognitions from local and international organizations, such as NASA, Microsoft, GITI and others.
Arman is also a member of the iSOC Armenia. Arman holds MA degree in Mathematics from Yerevan State University.