Batoul Husseini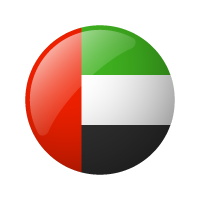 Position: Director of Digital Government and Corporate Social Responsibility
Country: United Arab Emirates
Digital Inclusion Trailblazer, Leader4Good, ambitious and innovative, Batoul Husseini brings unparalleled expertise to her role as Director of Digital Government and Corporate Social Responsibility. Based in MENA, Batoul is responsible for the strategic development of SAP's government relations activities, promoting technological transformation in the public sector and the positive role played by digital technologies in addressing economic and societal challenges around the world. As well as driving CSR initiatives on powering opportunity through digital inclusion. As such initiatives that consider issues including access, adoption, and application of skills to ensure everyone can benefit from and participate in the digital economy. Batoul has initiated the Refugee Code Week a corporate social responsibility collaboration of SAP and the UNHCR empowering youth with coding skills inside Refugee Communities across the EMEA region.
Batoul Husseini is also the founder of Alakat Public Relations & Communications.
ALAKAT (meaning "relations" in Arabic) is a trend-setting agency, committed to delivering informed, media-savvy PR and communications support for both private and governmental entities based on superior industry knowledge.
Before establishing ALAKAT, Batoul led the Public Relations Division of Abu Dhabi Systems & Information Centre, a Government entity mandated to develop and advance government services transformation initiatives with the objective of realizing a modern, efficient and citizen-centered e-Government.
Batoul was responsible for planning and managing multiple flagship public events in the GCC, the US and internationally. She organized the first United Nations World Summit Award - Mobile and produced various publications including Government-wide standards and policies, newsletters, reports and brochures.
This work has only cemented her desire to utilize digital platforms to make a difference.
In recognition of her goal to increase ICT awareness locally and across the globe, Batoul was named World Summit Awards (WSA) Special Ambassador to Asia. She works closely with WSA to achieve its mission: promoting the world's best e-content and innovative ICT applications, and ultimately, contributing to a true knowledge society.
Passionate about communications and language, Batoul speaks Arabic, English and Dutch and has a Master's Degree in International Business and holds various qualifications in Economics, Business Administration and Computer Information Systems.