Blanca Vidal i Jiménez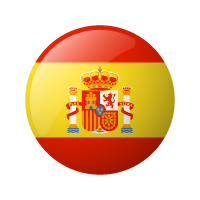 Position: Project Assistant
Blanca Vidal comes from Barcelona, Catalonia. She has recently graduated from Universitat Pompeu Fabra with a bachelor's degree in Political Science and Public Administration. She wants to dedicate her professional career to international cooperation, particularly in the field of NGOs.
Blanca has participated in short-term volunteering, in several international working camps in Europe. Nevertheless, she has never done a long-term volunteering program. As part of the European Solidarity Corps, she will dedicate this year to volunteering at WSA, to aid in the task of building a better society with the help of digital technologies while contributing to the accomplishment of the UN Sustainable Development Goals.
She is an enthusiast of languages. She speaks English, French, German, Catalan, Spanish, German, and has a basic level of Italian. She enjoys working in international and culturally diverse environments. Last year, Blanca did a two-semester Erasmus+ in Universität Konstanz, Germany, where she had the opportunity to learn German. Therefore, she wants to take this opportunity to discover Austria and improve her German.