Boluwatife Agbona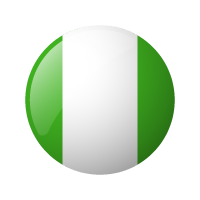 Organisation: Bolvic Global Communications
A Capacity Building Professional with a track record of driving innovation and change in the Education, Youth Development and Social Impact Space. A Personal Development Coach, Branding Expert, and Communications Consultant.
She holds a Bachelors degree in English Language from the Lagos State University, Nigeria. The Lead Trainer/Founder of Bolvic Global Communications which seeks to empower youths with relevant skills to become self reliant and prepare them for the future of work.
A Theirworld Global Youth Ambassador.
She recently graduated from the Teach for Nigeria fellowship where she promoted quality education to children in marginalized communities for a period of two years. During this time, she co-founded EDUDIET Initiative which promoted Good Health and Well-Being in marginalized communities while fostering quality education in Nigeria.
In this regard, she led a team of four to carry out an outstanding community project in 3 Local Government (Sagamu, Ikenne, Abeokuta) and major markets, in Ogun State, Nigeria; in partnership with 10 medical centres. This brought together 3 community kings, 534 stakeholders with a total of 10,000 beneficiaries and 35,000 indirect beneficiaries.
Boluwatife is a Real Estate Consultant working towards helping Individuals acquire the best properties, securing financial investment and achieving their dream of becoming a Landlord.
Her commitment to Youth Development is evident in her volunteer work with impactful N.G.O's, including Theirworld Global Youth Ambassador.
She is experienced in Human Resource Management, Project Management, Strategic Planning, Presentation Skills, and Administrative Writing.
She served as the Community Development Service Coordinator during her National Youth Service Corps, Bodinga Local Government, Sokoto State, towards promoting the Sustainable Development Goals.
Received Global Recognition Award at True Living Conference, MOGi Global Leadership School, Alpha Global Leadership Academy, amongst others.
Won the Seasoned Writer of the Year, 2021 at the Valiant Writers Academy.
The impacts of her work have been featured in 'The Guardian Newspaper', Lagos State University Radio, First Writers' Magazine, and Seed Online Radio.
Boluwatife is a dynamic and dedicated professional passionate about empowering young people for national significance and global relevance.
She actively enjoys Coaching, Networking, and Motivating People. Her Leadership Capacity through Collaborative Teamwork and Creative Problem Solving method makes her unique.
A Strategic Planner, Intentional Leader, and Result Oriented Personality.