Branko Vasiljevic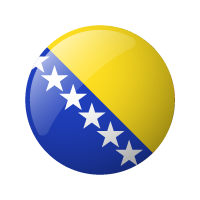 Position: Business developer
Organisation: DVC Solutions
Country: Bosnia and Herzegovina
Branko is a Business IT expert from Banja Luka, Bosnia and Herzegovina.
He was one of the best in class during his entire education, starting from elementary school, high school, up to college days where he successfully graduated on two Faculties, having now Bachelor's degrees in Economics (Management and Entrepreneurship) and in IT (Business IT). He is now also enrolled at Master studies at the Faculty of Economics in Banja Luka.
During and after his graduation he received plenty awards and recognitions for innovation and entrepreneurship starting from winning "Imam ideju" contest for the best entrepreneurship idea in Bosnia in 2014, the 1st on PODIM conference in Maribor for the best startup in Balkans in 2018, the 1st place on WB Digital Summit in Skopje for the best app in six WB countries in 2018, winning the first place in special category "Water" at European Youth Award, and much more.
He is also the U.S. Department of State Alumni after being chosen as one of 100 most ambitious talents in Europe and Eurasia in 2017, therefore visiting the US in order to make transatlantic connections.
Also, he founded his own startup, Meerkiddo, that deals with parental control, and that is now being used by thousands of users worldwide.
His fields of expertise are business analysis, business development, management and entrepreneurship.
He played basketball for 13 years, where the highest success was playing for the U19 Bosnian national basketball team in 2009.