Carlos Abler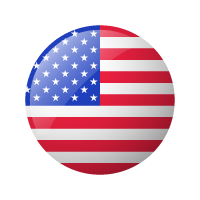 As a leader in digital transformation, content marketing, omnichannel (and other buzzwords as well), Carlos helps organizations achieve excellence in using content and data as an enabler of customer experience, serving business goals across all dimensions of publication and customer engagement. He leverages content-driven customer relationship capability development as a vehicle for focusing digital transformation efforts, roadmap alignment, workforce modernization, and many facets of overall digital value realization. These include digital marketing and sales enablement, content and application creation, distribution, governance, measurement and optimization, and general business management and connected workflows. He deploys a toolset driving a three-fold iterative vision of content/engagement, technology, and people. He addresses all levels of the enterprise; business services, product managers, corporate and division executives and other corporate CoEs, roadmap and onboard stakeholders to multi-year tracks of content and customer lifecycle management excellence as key components of digital transformation.
He has a 30-year career of directing and creating mixed media communications, in a wide variety of disciplines, for a diverse range of clients and purposes; including marketing, entertainment, education, forensic information design, high culture and civil society initiatives.
His initiatives have received international recognition. In 2005 wintercounts.si.edu for the Smithsonian Institution won a Webby in the category of Cultural Institutions, for best digital creation in the category of E-culture from the World Summit on the Information Society, a UN Information and Communication Technologies NGO the jury of which I am now a member. A project for the History Channel about Jamestown Virginia received a Webby honoree. Takemefishing.org, called by some the most comprehensive fishing education website has received a multitude of awards.