Christian Bauer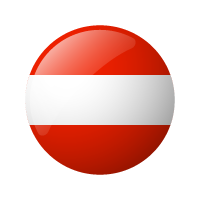 Organisation: Bauer & Associates
Christian is an ICT specialist with a focus on digital Social Networks, Social Media, Future Internet (FIRE related projects), Cloud Computing and Future Emerging Technologies. He was a pioneer in 3D Online Communities, Shared Virtual Worlds, Computer Simulation, Virtual Reality and Web3D/VRML technologies and conducted, among others, the first ever 3D Online Community in 1993 at the "Virtual Reality Vienna '93" conference.
Christian is a book author and cooperated with many known organizations in the technology domain, like the NASA Ames Research Center (Intelligent Mechanisms Group), the Harvard University (Graduate School of Design), the Media Lab (MIT), the German Aerospace Establishment (DLR), several Fraunhofer Institutes and with companys like Silicon Graphics, Cosmo Software, Sense8, IBM Germany, the Ars Electronica Center and many others.
Christian was 10 years (1996‐2005) a member of Siggraphʹs International Committee (in New Orleans, Los Angeles, Orlando, Los Angeles, New Orleans, Los Angeles, San Antonio, San Diego and Los Angeles), the worldʹs largest event on Computer Graphics, he was Chair of VRMLʹ99 (in Paderborn, Germany), Co‐Chair of VRMLʹ98 (Monterey), both ACM‐sponsored conferences, Member of Advisory Board for the Virtual Reality Universe ʹ97 (Santa Clara), Co‐Organizer of the Virtual Reality World ʹ95 (Stuttgart, Germany), Initiator of the Virtual Reality Vienna ʹ93 (Vienna, Austria) and others. 'He is cooperating with the World Summit Award, an initiative within the United Nationʹs World Summit on the Information Society.
Christian works since 1996 as a technology expert, evaluator and reviewer for the European Commission (Framework Programmes 4 till 7) with a recent focus on ʺFuture Internetʺ and ʺFuture Emerging Technologiesʺ sponsored by the European Commission and has completed jobs in Brussels, Luxembourg, London, Glasgow, Paris, Angouleme and other places. He is holding a ʺRecognition of Service Awardʺ from the Association for Computing Machinery (ACM) located in New York. Two additional areas of expertise are:
Creative Industries: Christian is CEO of Atlans GmbH, a creative agency combining arts and culture with technology, working for organisations like Red Bull, Swarovski, Bertelsmann, the Danish VELUX Group, the City of Vienna, the Government of Germany, the Government of Bhutan, and others.
Renewable Energies: Christian was initiator, master‐planner and is shareholder in Austriaʹs largest photovoltaic power plant and is a frequent speaker on Renewable Energies topics.