Darius Bagdziunas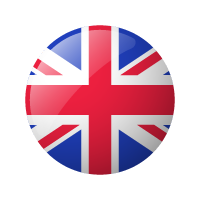 Position: Director GAUMINA JSC Digital Agency
Since 1998 co-founder and director of interactive agency Gaumina.
· Client project experience: 600+, my input is finding ways of virtual space to solve business problems from advertising campaigns to IT solutions to business consultancy.
· Client list includes: Guiness, Heineken, Virgin Galactic, Diesel, Bank of Ireland, Microsoft, Expo 2010 Shanghai, MTV, Kraft, Nestle, Statoil and many more.
· Read 200+ lectures on different advertising/online related topics in conferences, Universities. (including Digital Media Engagement, Mindtrek, University College London, TEDx, MIPIM).
· Wrote/gave 200+ articles/interviews in business press, magazines, TV, radio. (including Herald Am, BBC, The Economist, Business & Finance).
· Lecturer @ Vilnius University.
·100+ awards in advertising and web festivals. Awards include; Golden "Product Of A Year" Medal 2002, 2008, Innovative Company Award 2007, Digital Agency Of A Year In Baltics 2008, 2009, "Golden Joystick Award" 2008.
·  8x Jury member (2x head of digital jury) in advertising / digital festivals: EUROPRIX Multimedia Awards 2008, 2010, Irish Web Awards 2009, Young Cannes Lions 2009, Omnitel Mobile App Workshop 2009, White Square 2011, Head of digital jury in Golden Hammer 2009, Login 2010
· Nominee of Young Entreprenuer Of Year 2010, 2012 @ Swedish Business Awards.
· Winner of Young Creative Entrepreneur contest by British Council 2012.
· Member of board @ Junior Achievement Lithuania.