DERRICK GAKUU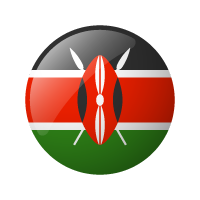 Derrick is a social innovation entrepreneur who is keen on how innovation, emerging technologies and tech entrepreneurship can be exploited to leapfrog sustainable development in Africa.
Derrick is a cofounder of Ifarm360, a platform that connects real smallholder farmers across Africa to investors keen on agriculture value chain, to enable farming as a business and build a food secure world.
He is an award winning social impact fellow, with MYouth - European union social impact award and program, Make-IT in Africa and apps4development.
He is WSA young innovator.
He is startup bootcamp fellow, and works with social innovation masters' students from Ingolstadt school of management, Munich to provide linkages with African impact ecosystems.
His competence is in design thinking and innovating for social impact methodologies. He is tech-futurism blogger on technology and Africa/kenya in the 4th Industrial revolution. Derrick brings global experiences to the local innovation ecosystems.
'We have been leapfrogging, thanks to mobile phone technology, but no more catch up in the 4th Industrial Revolution, Africa needs to win, we have the problems and that should be enough catalyst.'