Dobrinka Dimova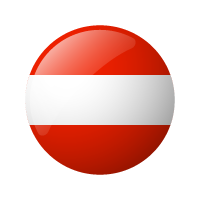 Position: Communications Team
Organisation: European Commission in Austria
Dobrinka Dimova studied business administration at the Vienna University of Economics and Business and graduated in 2006.
During and after her studies, she worked as tax and accounting administrator and project manager in Vienna. In parallel, she was active as a translator and interpreter for German and Bulgarian.
Having passed an EU selection procedure in the field of business administration, Dobrinka started working as an official for the European Commission in Brussels in April 2009. Until 2015, she worked in the Directorates-General Home Affairs and Justice as auditor and expert for grants and public procurement. At the end of 2015, the European Commission seconded Dobrinka to the Austrian public administration. During the time of her secondment as EU advisor, she counselled the national authorities responsible for the Asylum, Migration and Integration Fund and the Internal Security Fund in EU funds and project management procedures. Since September 2019, Dobrinka has been heading the Communications Team in the Representation of the European Commission in Austria.