Dr. Günter Riegler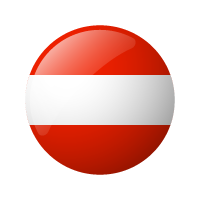 Position: City Councilor for Economy, Tourism, Culture, Science and the Building and Facilities Authority
After graduating from high school, Günter Riegler completed his diploma and doctoral studies in business administration at the Karl-Franzens University in Graz.
From 1994 he worked as a senior manager at the KPMG Alpen-Treuhand Austria Group. During this time, he passed the examinations to become a tax advisor (1998) and a certified public accountant (2003).
In 2004, Riegler assumed the position of City Accounting Director of the Provincial Capital of Graz. From 2010 to 2017, he was also a member of the Supervisory Board of Steiermärkische Krankenanstaltengesellschaft mbH, from 2013 to 2017 as Chairman.
In 2011, he moved to FH JOANNEUM Gesellschaft mbH as commercial director and was also a member of the Austrian Conference of Universities of Applied Sciences in the years until 2017.
In April 2017, he was appointed for the first time as a city councilor of the provincial capital of Graz. From 2017 to 2021, he was responsible for culture, science, finance and investments of the city of Graz. Since fall 2021, he has been City Councilor for Economy, Tourism, Culture, Science and the Building and Facilities Authority (ÜwB).
He is a member of the Institute of Public Accountants (IWP) as well as the AFRAC (Austrian Financial Reporting and Auditing Committee).
As a passionate sportsman, Dr. Riegler has shown honorary commitment since 2011 as a member of the board of the Graz section of the Austrian Alpine Club, since 2019 as chairman.