Dr. Maria Flachsbarth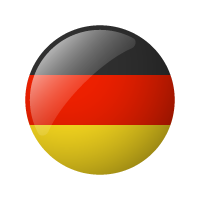 Position: Parliamentary State Secretary to the Federal Minister for Economic Cooperation and Development
Maria Flachsbarth, a doctor of veterinary medicine from University of Veterinary Medicine Hanover, became a member of the German Parliament in 2002.
Since 2006, she has been deputy chair of the CDU in the state of Lower Saxony, and since 2007, she has chaired the CDU district association for Hanover.
From 2002 to 2013, she served on the Parliamentary Committee on the Environment, Nature Conservation and Nuclear Safety.
From 2009 to 2013, she chaired a Parliamentary Committee of Inquiry on the envisaged radioactive waste disposal facility at Gorleben, and she was the special representative for churches and religious communities of the CDU/CSU parliamentary group.
Then from the end of 2013 to March 2018, she served as Parliamentary State Secretary to the Federal Minister of Food and Agriculture.
Since March 2018, she is Parliamentary State Secretary to the Federal Minister for Economic Cooperation and Development.