Dritan Mezini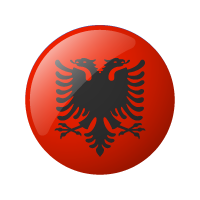 Position: Senior consultant and Managing Director
Organisation: DM Consulting Services
Mr. Dritan Mezini, Senior consultant and Managing Director at DM Consulting Services has a great  expertise in Project Management as well as the  development, implementation and  assessment of IS systems as  a result  of over  18  years hands-on  experience  in  IT  consulting in several countries.
Holding a B.S. in Information Technology and Computer Sciences and a Master in Business Administration (MBA) area of concentration Management Information Systems (MIS), he has a Good  knowledge  on  public  administration  and  e-government  services  (e-procurement,  e- learning, e-commerce) and is currently serving as consultant for the World Bank and the Albanian Government.
He is Board Chairman of the Albanian Information Technology Association (AITA), Board Chairman and member in several professional associations such as the Albanian Fulbright Alumni Association (AFAA), the Project Management Institute (USA), the Society of Human Resources Management (USA) and the Business Process International Institute (USA).