Dušica Birovljević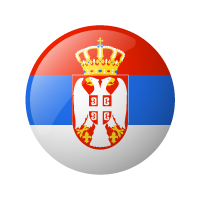 Position: Founder & Owner
Dušica Birovljević is a Master of Laws with practical experience in the areas of labor law, human resources (contracts, advising, staffing, etc.), public procurement and project management. She gained work experience in the Law Office in Belgrade as well as through working in civil society organizations and foreign and domestic companies. She has managed projects in the areas of IT and business. Two examples among many are the first mobile app in the area of traffic safety for the City Government of Belgrade, Department for traffic and the Legal Lifestyle Magazine, an Innovation platform for social services.
In addition to formal education, she is involved in digital technologies as Ambassador and judge of the European Youth Award. She has held lectures at the University of Novi Sad, at the Institute of Economic Sciences in Belgrade and in co-operation with the Republic Institute for Intellectual Property of RS, in the fields of business administration and project management. In May 2016 she was a guest speaker at the European Parliament, within EYE & YO! Fest, in Strasbourg, where she took part in educational sessions on Innovation or Stagnation.
She has published a large number of legal professional articles and books (you can easily check ISBN numbers). She was a Researcher and assisting a key expert for legal and institutional issues in the project related to the water management of the Drina River – "Support to Water Resources Management in the Drina River Basin". In August 2014 by the decision of the Serbian Government published in the Official Gazette 81/2014 she was chosen as an expert member of the Working group for developing a National strategy for youth between 2015 and 2025, and an action plan for its conducting and In 2012 she received the "Sakura scholarship" as a researcher.