Eberhard Schrempf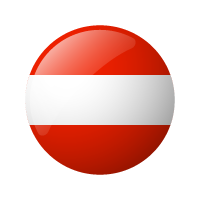 Position: Managing Director
Organisation: Creative Industries Styria
Eberhard Schrempf was born in 1959 in Austria. He lives in Graz. After his artistic education (arts school for sculpture; studied stage design and film architecture at the university of arts and music in Graz) he has been working in the field of cultural management and design for more than 20 years. 1985-1990 technical director and 1990-1992 organisational manager of the avantgarde festival "steirischen herbst". At the same time he was in charge of numerous exhibitions, concerts, scenic productions and international projects as an artist and designer of exhibitions, environments and events. 1992 foundation of the company "The Organisation" (design and event management Ltd.). In his position as associated executive director and mastermind, he succsessfully set up a number of big projects between 1992 and 1999.
In 1999 Schrempf founded "Culture Industries Austria" and realized/implemented complex creative and organisatonal tasks: presentation of the district of Styria and the city of Graz at the Expo 2000 in Hannover, creation and organization of events of the automotive industry Styria and business-location-shows in Austria, Brussels (Belgum), Stuttgart (Germany), Göteborg (Sweden), Paris (France)and the United States (Washington and New York). He was responsible for the technical and scenic realisation of the productions of the festival "steirischer herbst 2000" and he was the initiator of the building/construction of the Helmut List hall (concert and performance space) in Graz. At the same time Schrempf was in charge of several projects for different companies and clients from the field of politics, culter, science, economy, art and tourism.
Since 1999 Eberhard Schrempf has been visiting lecturer for information design (exhibition design) at the joanneum college (FH Joanneum). Between January 2001 and April 2004 Schrempf was the executive director and vice-intendant of the Graz 2003 European Capital of Culture corporation in charge of the planning, organisation and implementation of the project Graz – European Capital of Culture 2003.
The years 2004 to 2006 he was working in his own business again (Culture Industries Austria), designed and realized 25 (art-)projects in the public space (25 PEACES) for the Republic of Austria in order to celebrate the annversary year 2005/2006 (60 years of "second republic", 50 years of state treaty, 10 years of EU membership).
Since 2007 Eberhard Schrempf was appointed as the managing director of "Creative Industries Styria". Graz-based Creative Industries Styria (Ltd.) is a networking company promoting the creative economy in Styria (federal state of Austria). Its objective is to develop the potential of Styria's creative people and harness this to the economy.