Fadwa Murad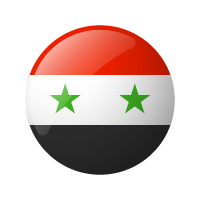 Position: Director, ICT Incubator
Organisation: Syrian Computer Society, Syria
Country: Syrian Arab Republic
I had spent several years in information systems development, and Projects\Business Management. In 2010 I was inspired enough to start working at Syrian Computer Society (an NGO Focus on Information Technology as the Basic tool for Community Development) as the director for the technology incubator, to help Syrian Startups find their opportunity to grow their ICT related startup professionally.
My career have developed in Syria, Starting at Ministry of Health as the IT Manager. During work, I had focused a lot on Health Information Systems Development. In 2002, I became a member in the Project Management Team of the Health Sector Modernization Program.
I hold three major certificates, Bachelors in Engineering, Diploma in Public Health, and MBA in information management and regulation.