Faruk Mansur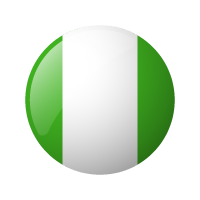 Position: Network Administrator
Organisation: Jigawa State Institute of Information Technology
Faruk Mansur is an accomplished System Administrator with over 18 years of experience in Information Technology. Faruk always ensures Standard and stability of company Network.
He caters to major companies, non-profit organizations, and hospitals. He works well with senior corporate executives and can provide consultations for international corporations.
Faruk earned a Computer Science back in 2018. Through his course, he developed a passionate interest in the Community, Jigawa State, and Nigeria in General.
In particular, he focused on topics like Computer Networking, Programming, and Digital Skills. After he graduated, Faruk worked hard to attain his role as a Network Administrator for 12 years. Then he spent a year working at the Governor's Office of Management and Budget in Illinois. He managed the Cyber cafe, and Institute Facilities room. Faruk also contributed to the development of policies and writing the legislative language in debt service structure and bond issuance areas.
For his most recent eight-year tenure as a System Analyst, Faruk conducted research about the investments of emerging markets and international natural resources. His long-term goal is to become a national-level policy adviser. He wants to use his untiring commitment and drive to bring more dignity and autonomy to the citizens of developing countries.
Faruk had a lot of significant professional experiences as a System Administartor. He created several tools to help his company evaluate operational requirements more accurately and improve the forecasting of Information Technology. He also monitors and assesses the performance of ICT Team, evaluates ICT equipments, and examines revenue trends. Apart from this, Faruk also created a company called E-CONNECT SMART SYSTEM which is providing I.T Solutions and general ICT Services.
Moreover, Faruk supervised the transition of the company to a computer-based ordering system. This eliminated warehouse downtime and redundancies which, in turn, generated over $1.2 million in savings each year.